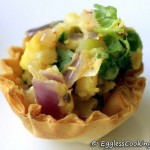 Prepare samosas in a jiffy using fillo shells. It's a healthy treat too!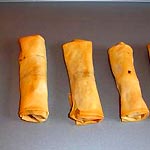 Happy Ugadi to all of you!I have wanted to try baking spring rolls for a long time now.  While in Canada, I saw an episode in...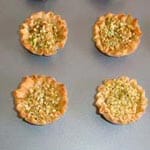 Although I have not tasted Baklava, I have always been fascinated by it.  I saw an episode of Sandra Lee's semi home made cooking...