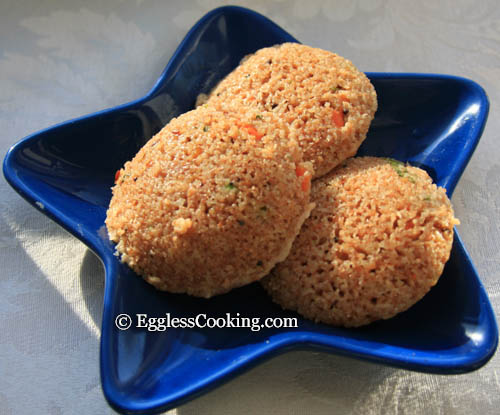 Last week I tried Cham's Wheat Idlis and it came out very well.  Thank you very much for such an easy and healthy recipe Cham.  Your recipe rocks!  Needless to say this is going to be a regular in our house hereafter.
My Notes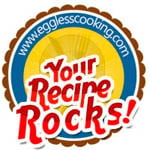 1.  I did not get the fine wheat rava, so powdered cracked wheat and made the idlis.
2.  I added chopped carrots, handful of frozen green peas and grated ginger (just like Rava Idlis) to the batter to make it more healthy.
3.  I also prepared the batter 2 hours before making the idlis.  This step was not required in the original recipe, but anyhow I did it and the idlis were very soft and held its shape perfectly.