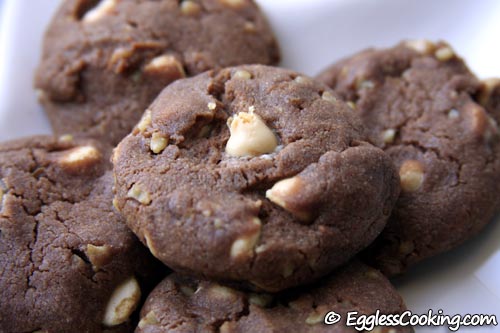 In my quest for finding eggless baking recipes, I came across some excellent eggless cookie recipes.  You can browse the list here.  Since all these recipes are from other food blogs, we know for sure that they have been tried and tested.  Last week I bought a few books on baking for insipiration to come up with more eggless recipes.  I'll be posting it here regularly as and when I try. So keep checking!
Also I have some updates for the beet greens daal post.  Check it out for a few interesting tips which I forgot to mention earlier.
Subscribe To Eggless Cooking
Don't miss our new eggless recipe updates in your email inbox! Sign up now.