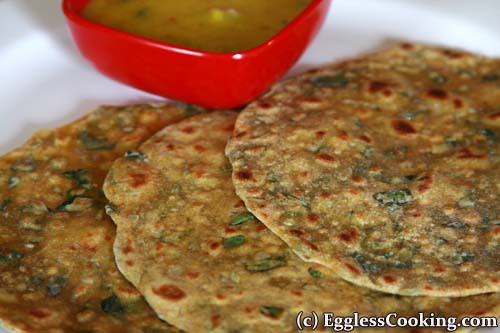 I made Roma's Methi Thepla for dinner on Monday.  Even though she had mentioned that it was a travel food, I could not wait to try these until my next long trip.  So I got methi greens on Sunday and made the theplas on Monday.  We all loved it Roma.  Thank you very much for the recipe.
My Notes:
1.  I doubled the recipe.  So for 2 cups of whole wheat flour I got 10 theplas.
2.  I would like to share with all of you a tip which is very useful while preparing chapathis and puris.  My mother-in-law read this in a tamil magazine.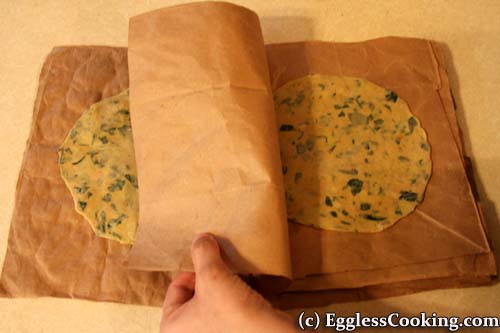 Take some sheets of paper (preferably unprinted, so that the ink does not stick to the dough) and staple them to make a book.  Roll out all the chapathis/puris and keep them in each page of the book.  After rolling out all the chapathis, heat the griddle and by the time the griddle gets hot clean the place where you rolled out the dough and start cooking the chapathis one after the other.  There are two uses – it keeps all the rolled chapathis moist without drying and it is also a time saver.  Those in the US can use the grocery store's paper bags to make the book.  People in India can use the back side of the big calendar sheets.  Try replacing the book every month.