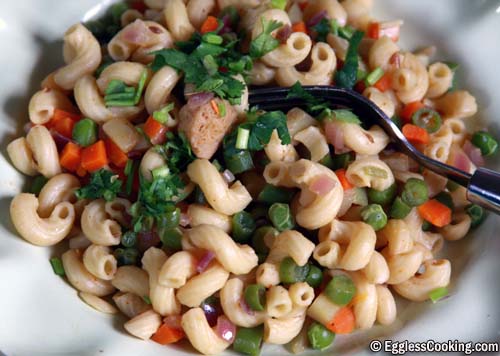 This week I was able to try only one recipe for this series.  It's my friend Laksh's Pasta Upma.  It's a very simple recipe and a wholesome one.  All you need is just any variety of pasta and some vegetables.
My Notes:
I used 1 cup of Barilla Plus Elbows.  This is a multigrain pasta with 17gms protein and 7gms fiber per cup of uncooked pasta.  It is also a good source of ALA Omega-3, which is an essential acid that promotes heart health and not found in traditional pasta.  I have also used a handful of soya nuggets along with other veggies.
Thanks Laksh for sharing this recipe.  It was very tasty and we all loved it.