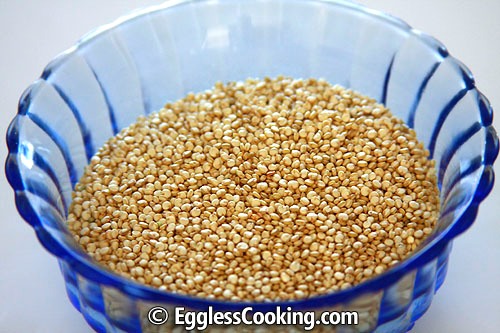 Hi friends, I'm sorry that I have not been able to post any new recipes here and also for not posting the Quinoa round up any sooner. Things are quite busy at my end preventing me from posting here regularly. Thanks a lot for all your mails enquiring me about my well being. I really feel blessed to have people whom I have not met in person thinking of me.
Creativity has been at its peak with all the quinoa recipes I have received for the event. I sincerely thank all the food bloggers who have participated in this event. We have got some amazing quinoa recipes and interesting ideas to use this wonder grain more often in our kitchen. No more excuses hereafter! From cookies, cakes, muffins to breads my fellow foodies have got it covered 100%.
When I announced this event I didn't think of giving a prize like I normally do for the Whole Grain Baking Series but I have decided to do so now. Unlike the previous events where I choose an entry at random for the giveaway, this time I'm choosing the person myself.
It's none other than Marielle of Mo's kitchen. Can you believe that she is just 16 and is creating wonders in the kitchen? I don't remember stepping my foot in the kitchen for anything other than eating when I was 16. She comes up with her own healthy recipes be it baking or cooking. Thanks Mo, you truly are an inspiration for a lot of people. Please do mail me your contact details to admin(at)egglesscooking(dot)com.
The recipes have been classified under various categories.