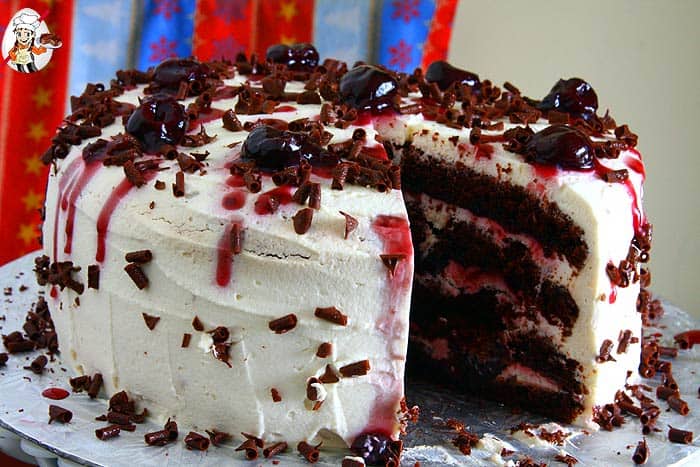 Black forest cake has been on my "to-bake" list for years and I don't know why I have been procrastinating making it! I think I was of the notion that it's too much work and challenging to make one. I'm wondering what made me think so!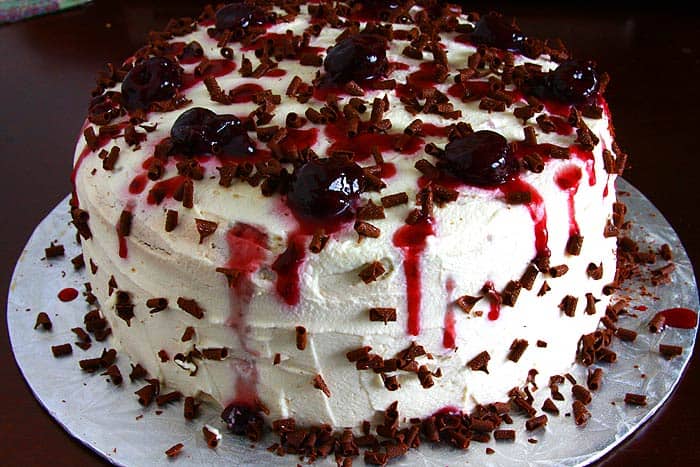 I wanted to bake something special to welcome 2021 and while going over the bookmarked cake recipes this cake caught my attention.
This black forest cake looked pretty simple to make. Nothing too complicated and didn't require any fancy ingredients! I had all the ingredients at home except for the canned red cherries.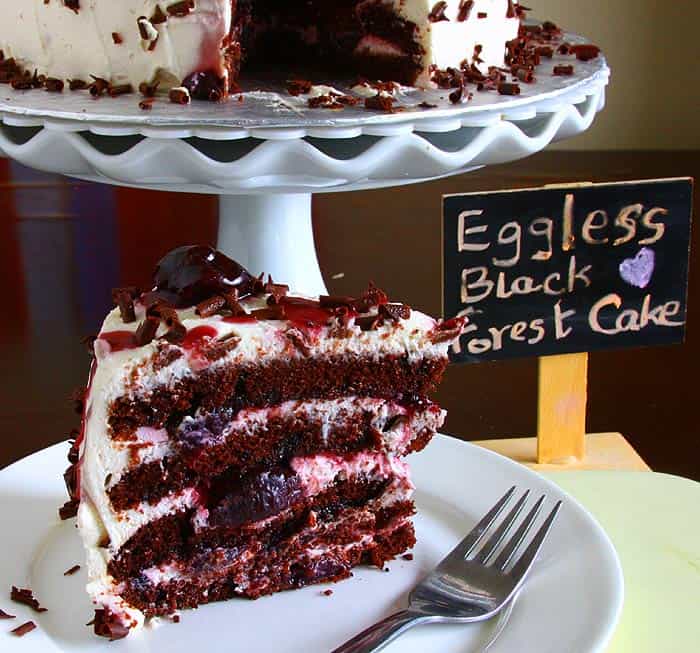 So I decided to order the canned cherries online with that week's groceries and all I could find were these dark maroon/purple Bing cherries. It was not the red cherries mentioned in the original recipe.
I was a bit disappointed about that but nonetheless went ahead and ordered it because my mind was all set to bake a gorgeous eggless black forest cake!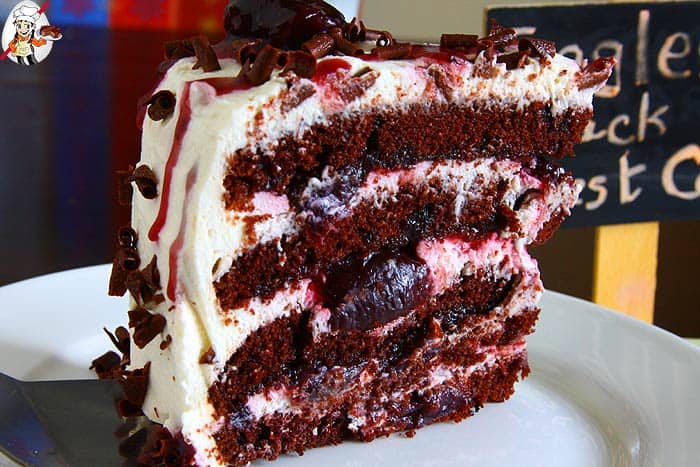 For the base chocolate cake I did not follow the original recipe but instead used my tried and tested whacky vegan chocolate cake recipe. This vegan chocolate cake never fails me. It's a no-fuss recipe. You don't have to do much in the form of waiting for the butter to soften, or beating the ingredients, etc. All you need to do is pour the ingredients and mix them and voila you've got yourself a light and airy chocolate cake!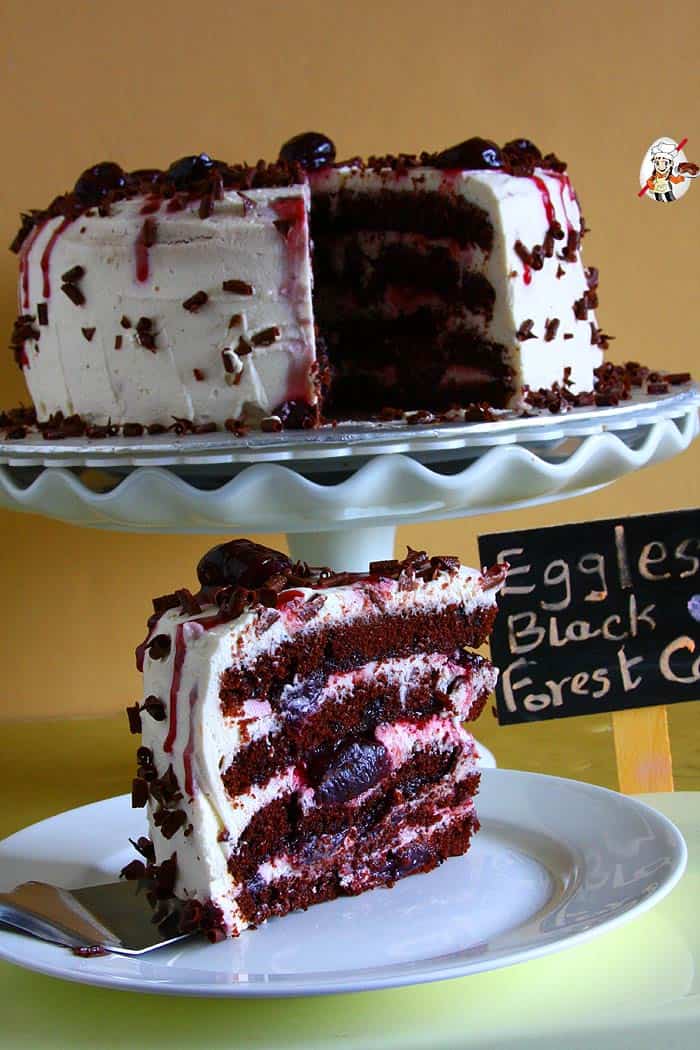 For the frosting, I initially followed the original recipe but sensed that it won't make enough frosting so increased the quantity of whipping cream and sugar, and good that I did it because this quantity of frosting was perfect for the whole cake!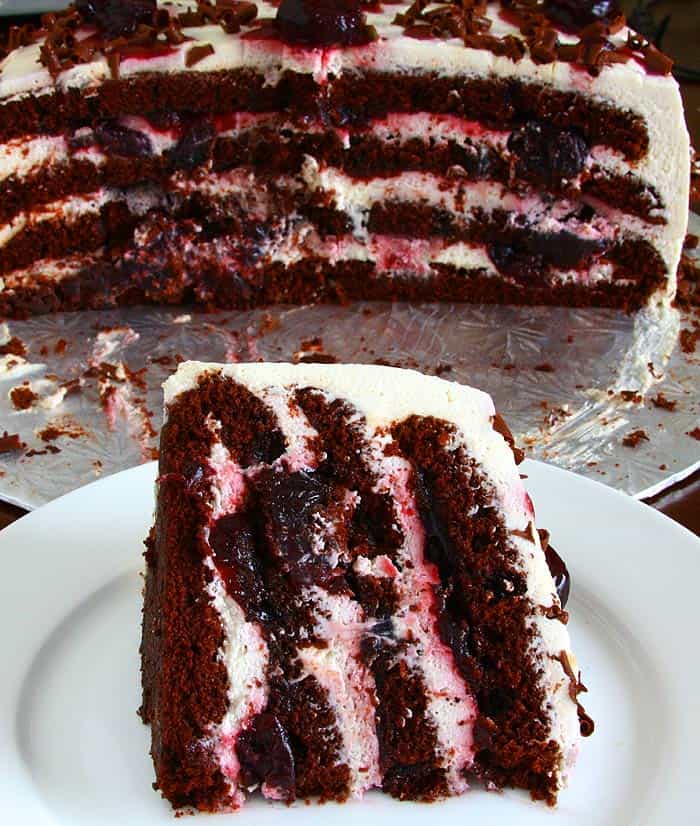 The eggless black forest cake was a true hit with family and friends! You won't regret trying this recipe. I can't wait to try it again soon for some other special occasion but with bright and vibrant red color cherries though!
How To Make Moist Eggless Black Forest Cake?
Here is the step-by-step instruction on how to make delicious black forest cake from scratch.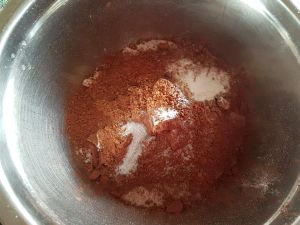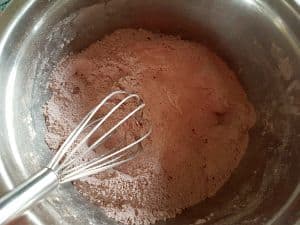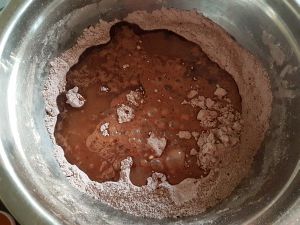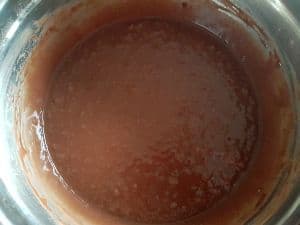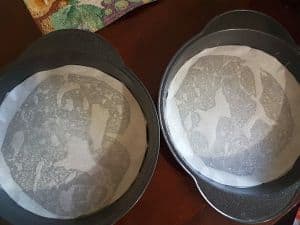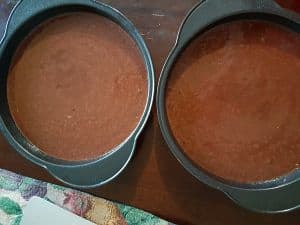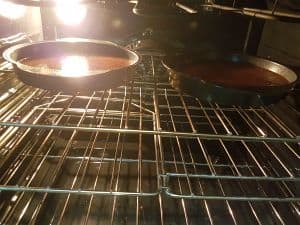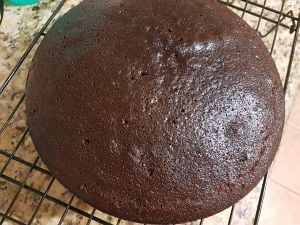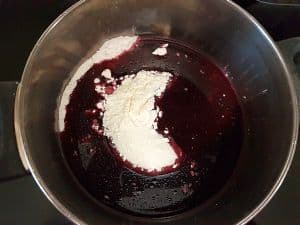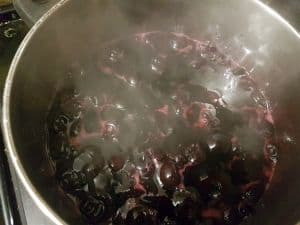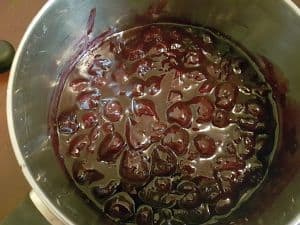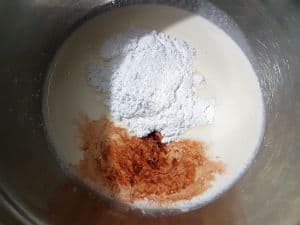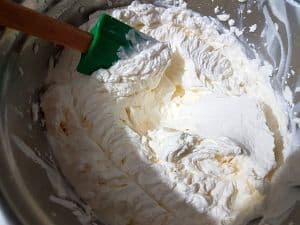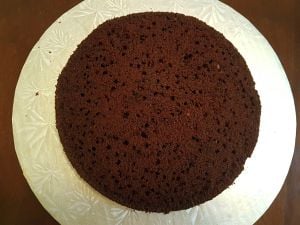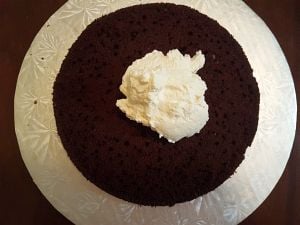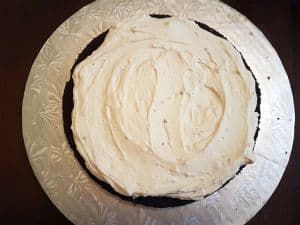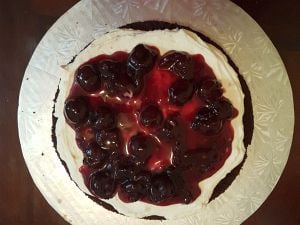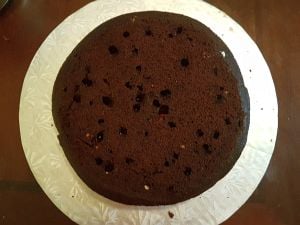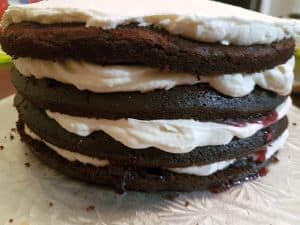 | | | |
| --- | --- | --- |
| Eggless Black Forest Cake Recipe | | |
| Prep Time | Cook Time | Makes |
| --- | --- | --- |
| 45 Mins | 30 Mins | 12 Servings |
| Author | Category | Method |
| Madhuram | Cakes | Baking |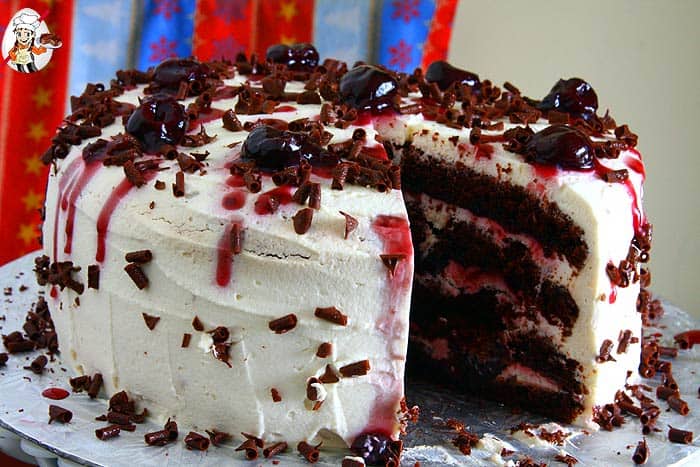 Want to make a fancy cake to celebrate a special occasion without much elbow grease? Then this eggless black forest cake is the answer! This soft, airy, and lightly sweet cake will be a super hit with everyone!

Ingredients:
Dry Ingredients:
3 cups

cake flour

1-3/4 cups

granulated sugar

1/2 cup

unsweetened cocoa powder

2 teaspoons

baking soda

1 teaspoon

instant coffee powder

3/4 teaspoon

salt
Wet Ingredients:
3 teaspoons

vanilla extract

2/3 cup

sunflower oil

2 tablespoons

apple cider vinegar

2 cups

cold water
Filling Ingredients:
2 cans (14-1/2 ounces each)

pitted tart cherries (I used Bing cherries)

1 cup

sugar

1/4 cup

cornstarch

2 teaspoons

vanilla extract
Whipped Cream:
4 cups

heavy whipping cream

3/4 cup

confectioners' sugar
Instructions for cake:
Preheat the oven at 350F/180C for 15 minutes. Line two 9-inch round cake pans with parchment paper.
Stir together all the dry ingredients and create a well in the center.
To the well add all the wet ingredients one by one. Mix until just combined. Don't over-mix.
It's ok to have some lumps.
Using a 1-cup measuring cup scoop out the batter and pour the batter into the prepared pans alternating between the 2 pans so that you get an equal amount of batter in both the pans.
Bake for 25-30 minutes or until a toothpick inserted into the center comes out clean. Mine was done in 24 minutes. You will be able to smell the cocoa and also see that the cakes start pulling off the sides of the pan.
Let the cakes cool on wire racks. If using parchment paper you should be able to take the cakes off the pan pretty quickly by just turning the pan down.
Cool completely on the wire rack before frosting. (Check My Notes)
Instructions for the filling:
To make the filling, drain cherries, reserving 1/2 cup juice.
In a small saucepan, whisk sugar, cornstarch, and reserved juice; add cherries.
Cook and stir over low heat 10-12 minutes or until thickened and bubbly.
Remove from heat; stir in vanilla/almond extract. Cool completely.
Instructions for the frosting:
In a large bowl, beat cream until it begins to thicken. Add confectioners' sugar; beat until stiff peaks form.
How to assemble the cake?
Using a long serrated knife, cut each cake horizontally in half.
Place one cake layer on a serving plate.
Top with 1-1/2 cups whipped cream.
Spread 3/4 cup filling to within 1 in. of edge.
Do the same process for 2 more layers.
Top with the remaining cake layer. Frost top and sides of the cake with remaining whipped cream, reserving some to pipe decorations, if desired.
Spoon remaining filling onto the top of the cake. Top the cake with chocolate curls, if using
Refrigerate until serving.
Taste:
The vegan chocolate cake recipe is one of the easiest recipes that I have ever made and yet yields a very light and airy sponge cake which made the perfect choice for this black forest cake.
I did not use simple sugar syrup to keep the cake moist because I assumed that the whipped cream and tart cherry filling would be enough to make it moist and it was!
My friends who tasted the cake were all praises for the taste and texture and how they couldn't believe that it was egg-free! Mission accomplished!
My Notes:
I think the only change I would probably do the next time is baking the cakes in two 8-inch pans so that it will yield much taller cakes than when baked in 9-inch pans so that slicing each cake won't be tricky. That's just my guess. I would never know until I actually try that and then compare the pros and cons of baking in an 8-inch pan and 9-inch pan.
Before making the frosting to achieve stiff peaks chill the bowl and beaters in the freezer for at least an hour or so.
The original recipe is for 12 servings and if you cut it into 12 slices each slice will be around 700 calories approximately. So go for thinner slices if you want to be calorie-conscious.
Nutrition Facts
Eggless Black Forest Cake
Amount Per Serving
% Daily Value*
Potassium 230mg5%
Total Carbohydrates
111.6g
41%
* Percent Daily Values are based on a 2000 calorie diet.


Try this recipe, click a pic and hashtag it #egglesscooking - Proudly showcase your creations on Instagram, Facebook & Twitter!