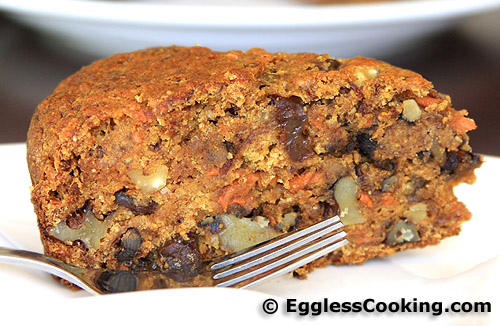 Hello friends, hope you all are enjoying the holiday season and eagerly waiting to welcome the New Year. I'm doing great and so are the kids too. Just another month before my mother leaves to Chennai. Hopefully, I can manage the 3 kids/boys (yes 3, including the biggest kid my husband) after she leaves.
But I have to give it to my husband this time. He is helpful than ever when compared to the time we had our first son. I haven't baked anything in the past 3 months except for the sugar-free cake recipe I'm going to share with you all today.
Actually, I haven't even been cooking anything different as often as I used to do before. I'm thinking of getting back on track again from this week onwards, please wish me luck so that I can stick to my plan.
At this moment I would also like to acknowledge that we have been receiving a lot of sincere suggestions/feedback from visitors through emails. Thank you very much for showing genuine interest in the growth of this website.
We are working towards making this blog more user-friendly and interactive. You will be seeing a lot of cool and interesting features in the days to come. Again everything depends on how well I'm going to manage the 24 hours we have.
It's not just any carrot cake, but a fat-free, sugar-free, vegan carrot cake made with whole wheat flour. As I type this all I can remember is the Thanksgiving episode of Friends featuring Brad Pitt (watch the first 30 seconds of the video).
I know what must be running in your mind. "How yucky can it get?"
But wait my dear friends, you are in for a total surprise when you taste this sugar-free cake. I know I say this a lot in a lot of the recipes here, but you have to believe me when I tell this "healthy doesn't have to taste bad; it can be damn good and this cake is definitely delicious for the health conscious people and the rest of us."
The specialty of this recipe is that it doesn't require any artificial sugar substitutes like most of the sugar-free desserts call for. The cake gets its sweetness from dates and raisins. The credit for this wonderful sugar free cake goes to Beverly Lynn Bennett.
I just made some minor changes and the cake turned out very good. As for whole wheat flour, I used freshly milled flour and didn't find any difference at all in the taste. I'm not sure how the cake tastes with store-bought whole wheat flour.
I also increased the number of carrots and nuts to make it healthier. Bake this sugar-free cake for yourself to indulge without any guilt during this holiday season or it can also be a perfect gift especially for the special someone who cannot enjoy treats made of sugar.

| | | |
| --- | --- | --- |
| Sugar Free, Fat Free Vegan Carrot Cake Recipe | | |
| Prep Time | Cook Time | Makes |
| --- | --- | --- |
| 15 Mins | 40 Mins | One 8 inch or 9 inch cake. |
| Author | Category | Method |
| Madhuram | Cakes | Baking |
Unbelievably delicious sugar free, fat free, vegan carrot cake made with whole wheat flour.

Ingredients:
2 cups

Whole Wheat Flour

1 teaspoon

Baking Powder

1 teaspoon

Baking Soda

1/4 teaspoon

Salt

1 and 1/4 cups

Water

1 and 1/4 cups

Chopped Dates

1 cup

Raisins

1 teaspoon

Allspice Powder

1 cup

Shredded Carrots

1 cup

Chopped Walnuts (optional)

1/3 cup

Carrot Juice (or any other juice)

As Needed

Water or some more juice depending upon the consistency of the batter.
Procedure:
Preheat oven for 15 minutes at 375F/190C. Lightly grease and line an 8 or 9 inch cake pan.
Sift together the flour, baking soda and powder and salt; set aside.
In a saucepan, combine together the water, dates, raisins and allspice powder. Bring to a boil, reduce heat and simmer for 5 minutes.
Place the shredded carrots in a large bowl. Pour the hot liquid mixture on top of it and let it cool completely.
Once it is cool add the chopped walnuts and carrot juice; combine it well.
Add the dry ingredients to the wet ingredients and stir well together.
Pour the batter in the prepared pan and bake for 45 minutes or until a toothpick inserted in the center of the cake comes out clean. Mine was done in about 40 minutes itself.
If you have lined the cake pan with parchment paper you will be able to remove the cake just after 20 minutes. On the other hand if you have just greased the pan, it might take a couple of hours before you could remove the cake from the pan without breaking.
This sugar free cake tasted absolutely delicious without frosting, but if you choose to frost wait for the cake to cool completely and frost it with your favorite frosting.
My Notes:
The original recipe calls for 1/2 cup each of shredded carrots and walnuts, but I have increased it to 1 cup each. I also used allspice powder instead a mix of various other spices because I didn't have them in hand.
Also frozen orange juice concentrate has been used in the recipe, which I have substituted with carrot juice I had, which was not sweetened with added sugar. You may want to add about a tablespoon or 2 of water/juice to adjust the consistency of the batter.

Try this recipe, click a pic and hashtag it #egglesscooking - Proudly showcase your creations on Instagram, Facebook & Twitter!