I live in Pennsylvania and the grocery store we go here is called "Giant". They run a magazine "Healthy Ideas", it's a monthly issue and it's free for the consumers to pick it from the stands they have as soon as entering the store. It's a small magazine with 30 pages but has a lot of vital information, regarding health, latest findings and especially interesting recipes using in-season fruits and vegetables. I'm mentioning it here because, sometimes we don't take time to look at what the stores are offering other than selling their products. So please take time to look around and find out what your store has to offer you.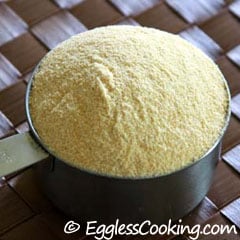 In April 2008 issue I found the following information about substituting other flours for white flour while baking. For 1 cup sifted all purpose white flour, substitute:
1/4 cup soy flour plus 3/4 cup white flour
1/3 cup wheat germ plus 2/3 cup white flour
1/3 cup whole wheat flour plus 2/3 cup white flour
3/4 cup coarse cornmeal
3/4 cup rice flour
1 cup rolled oats
1.5 cups oat flour
It was also mentioned that these substitutions may require additional leavening, so add 2.5 teaspoons baking powder per cup of flour to compensate. These  alternatives to white flour will result in a heavier yeast bread product.
My question, is it just 2.5 teaspoons of baking powder on the whole while using any one of the above substitution or 2.5 teaspoons in addition to the original quantity of baking powder mentioned in the recipe if using white flour as it is.