Find a collection of baking recipes calling for Quinoa Flour as one of the ingredients.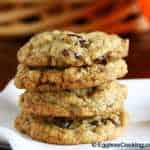 This multigrain cookie recipe can feed an army, simple to bake and quite healthier than the usual chocolate chip cookies.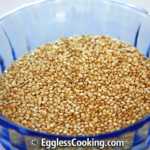 A food blog event to bake egg free using whole grain forms of quinoa.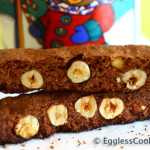 Nobody can guess that these chocolate hazelnut biscottis are vegan because it doesn't taste any different from the usual store bought biscottis. The almond extract enhances the flavor and gives a rich appeal to the biscottis.