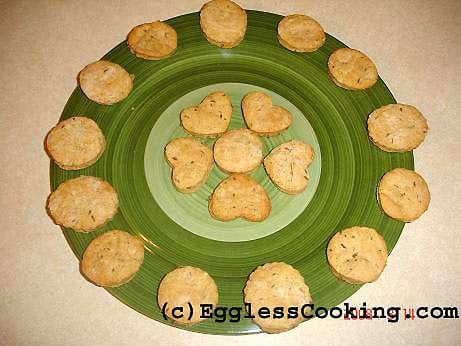 Since I'm also new to baking, I want to try very simple recipes only. This is one such cookie recipe. So if I can do it, anybody can do it. I'm stressing this point because I know how I used to think that "baking" and "difficult" were synonyms. So don't hesitate to bake, just start with this recipe. You need not prepare a big shopping list to get the ingredients. Your pantry is not complete without these basic items. There is no creaming of butter and sugar, you don't need any electric mixer. It's as easy as kneading dough for rotis. Click here for the recipe.
My Notes:
1. I scaled down the entire recipe to half the original quantity. So I took 1 cup of all purpose flour, 1 tbspn cumin etc.
2. I added 1/4 tspn pepper powder. That's the only addition I made, otherwise I just followed the recipe.
3. Once you form a ball of dough and roll it, it looks kind of flaky.
4. The recipe calls for baking at 180 C, so if you are in US you may want to bake it at 350 F for about 25 min.
5. I got around 20 cookies. It was a bit spicy for my family, so I would just reduce the amount of pepper and not totally omit it. It was a nice crunchy tea time snack. Each cookie had 2 layers. I have not captured this properly in my picture, but if you watch carefully Sunita's picture of the cookies you can get an idea.
Stage 1:
In a mixing bowl combine all the dry ingredients and oil except milk.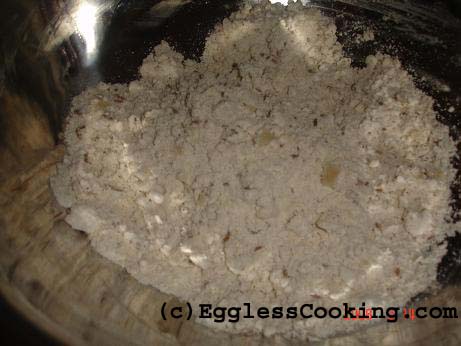 Stage 2:
Add the milk and knead the mixture.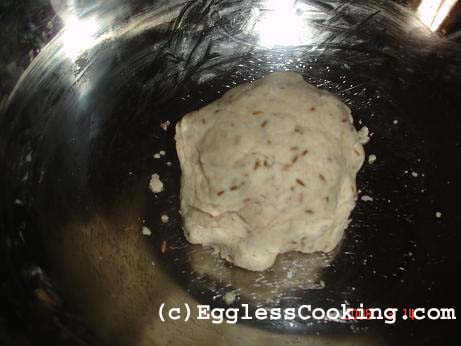 Stage 3:
Roll the dough, cut into desired shape and place it on a prepared baking tray.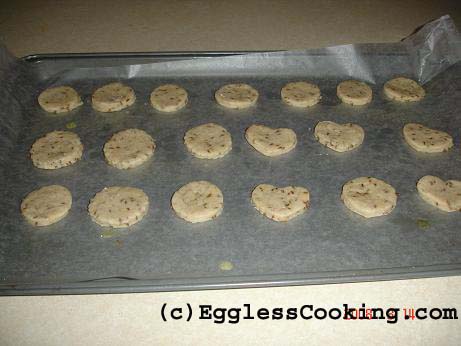 Stage 4:
 Bake it in a pre-heated oven at 350F for 20-25 minutes.