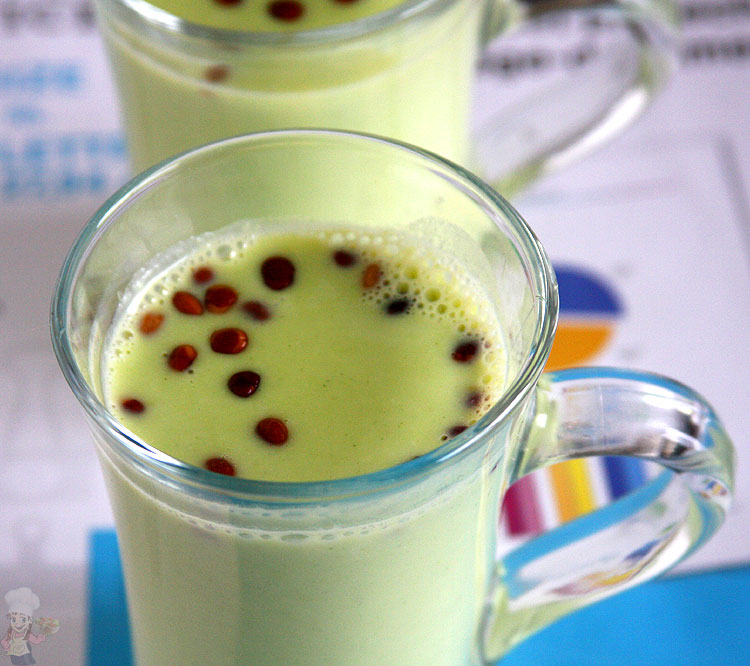 Carrot kheer or payasam was first introduced to me by my grandmother. I don't know from where she learned it. That became a huge hit in our home and she used to make it for almost all special occasions. I too was making it quite often when I started cooking after marriage.
Then once stumbled upon a recipes section in an Indian magazine. They had so many kheer recipes using a lot of vegetables. I was surprised to see the vegetables they had used and kept wondering if it will really taste good.
Pumpkin, potato, sweet potato, chayote squash, green peas, ridge gourd, beets. I started trying one by one and was stunned by the simplicity of preparing it and the taste. The procedure is the same for making the payasam with any vegetable. Only the way the vegetable has to be cooked will vary.
Now it was my turn to try a vegetable which was not mentioned in that list. Had a lot of zucchini at home and thought maybe it will work too. I also added some pistachios to get the green hue. The kheer turned out delicious and nobody could guess it was made with zucchini.
You can try these recipes too, green peas kheer and ridge gourd kheer

| | | |
| --- | --- | --- |
| Delicious Zucchini Kheer Recipe | | |
| Prep Time | Cook Time | Makes |
| --- | --- | --- |
| 05 Mins | 30 Mins | 4-5 Servings |
| Author | Category | Method |
| Madhuram | Desserts | Cooking |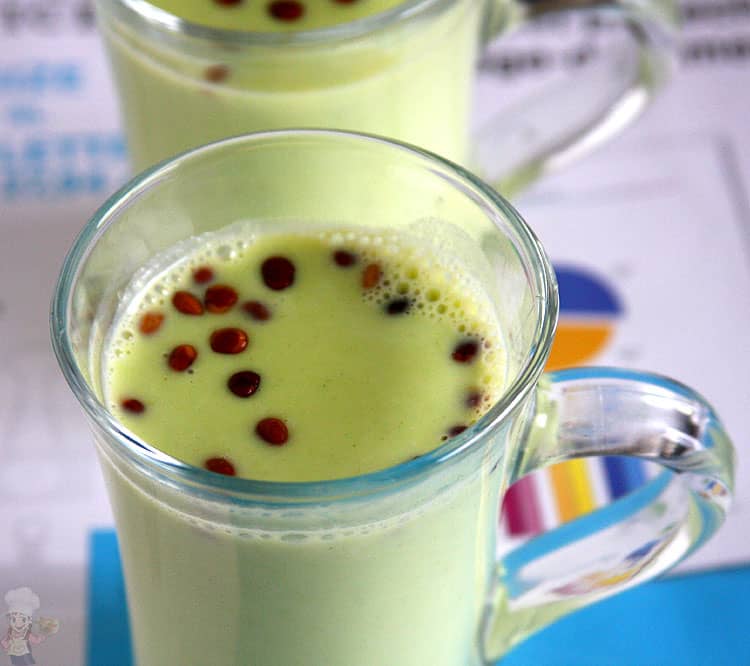 Zucchini is not only for pasta dishes and curries anymore! You can make this tasty and traditional Indian dessert kheer, using it. Sounds too good to be true, right!?

Ingredients:
3 medium sized

zucchini, cubed

2 tablespoons

pistachios

5 cups

milk, preferably whole milk

1/2 cup

sweetened condensed milk (optional)

1/2 cup

sugar (as needed)

few strands

saffron
Garnish:
2 teaspoons

ghee

2 tablespoons

charoli seeds
Procedure:
In a large saucepan heat the milk. In a small cup, add the saffron strands and a tablespoon of warm milk and let the saffron dissolve. Meanwhile, cook the zucchini and pistachios by sprinkling little water in a microwave oven. Depending upon the power it will take 5-6 minutes for the zucchini to cook. Just wash the zucchini and cut it. Peeling is not necessary. The green skin will give a nice hue to the kheer.
If you have a high-speed blender like Vitamix, you can immediately make of a puree of zucchini and the nuts. If you have only an ordinary blender, you will have to wait for the cooked zucchini too cool completely. Otherwise, you will witness the lid exploding and the puree splashing everywhere. Make it into a smooth puree.
Now add the puree and saffron with the milk to the boiling milk in the saucepan. Keep stirring occasionally otherwise you will notice that the milk solids will start sticking to the bottom of the pan. Warm the mixture in low-medium heat, until you don't sense the raw smell of zucchini anymore.
Now slowly stir in the condensed milk (if using) and sugar and mix until well dissolved.
Meanwhile in a small frying pan, heat the ghee and fry the charoli seeds until golden brown and add it to the kheer.
Serve it warm or store it in the refrigerator once it cools completely and serves it chilled.
My Notes:
You can use a lot of other vegetables like carrot, pumpkin, beets, ridge gourd, chayote squash, sweet potato, etc instead of zucchini. It's better to cook these vegetables in a pressure cooker instead of the microwave oven.
If you don't have sweetened condensed milk, use some more sugar as needed.
You can also use a combination of evaporated milk and 2% milk if you don't have whole milk in hand.

Try this recipe, click a pic and hashtag it #egglesscooking - Proudly showcase your creations on Instagram, Facebook & Twitter!