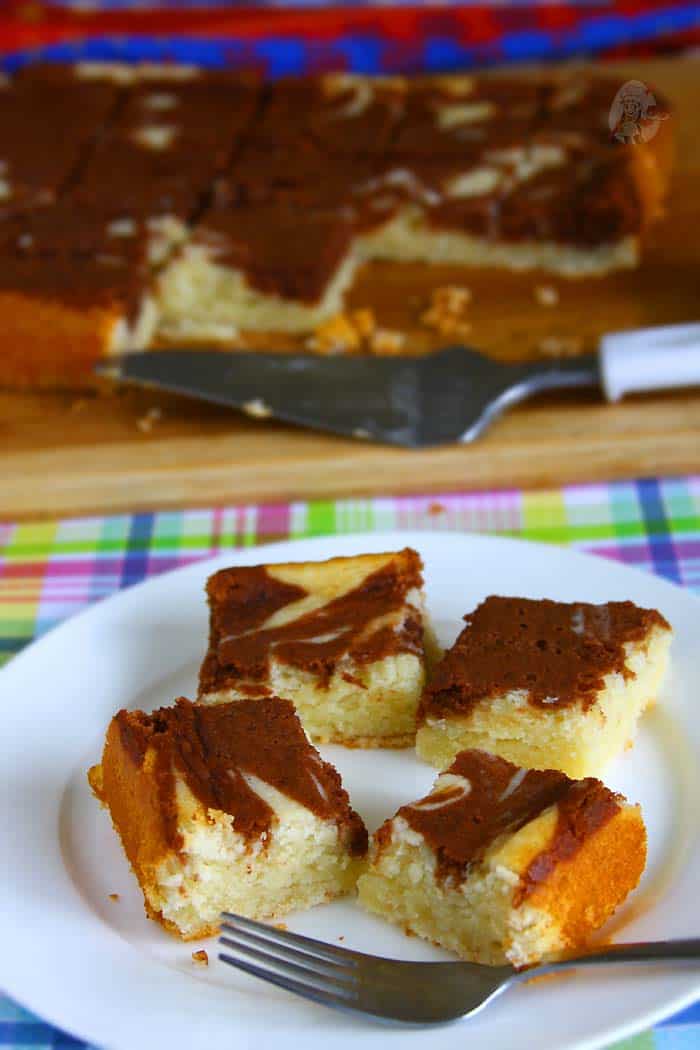 C
hocolate and vanilla marble cake/pound cake have always been one of
our favorite cakes
. Being a fan I have tried to bake a marble cake without eggs, two times earlier and for some reason I wasn't satisfied enough to blog about it and just had abandoned the idea of baking it again.
Few weeks back tried to bake an eggless zebra cake and that flopped too. The taste was good but it didn't look perfect. The zebra like chocolate stripes were missing and all messed up. So couldn't blog that recipe as well.
Now this rekindled the idea of baking a marbled cake again and I was looking for recipes and found this one.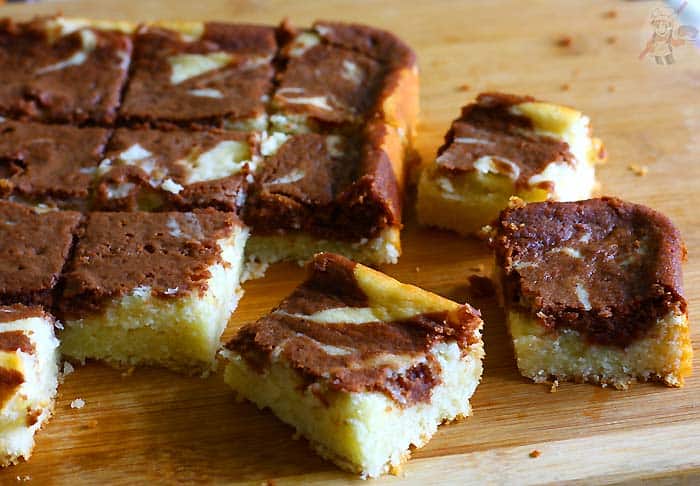 I kept my fingers crossed that it should turn out perfect but as usual messed up with the marbling effect. Even the recipes advised that I shouldn't run the knife through the cake so many times mixing up the batters, I wasn't sure if I would get the marbling effect and did it a couple of times.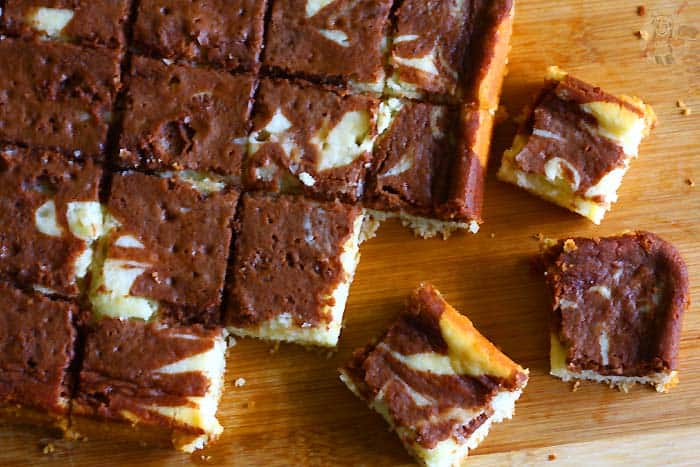 Of course it didn't turn out as good as I expected but nonetheless the taste and textures was very good that I decided to share the recipe here. So please make sure that you just do it one time each direction and leave it undisturbed.
How To Make Eggless Marble Cake?
Here are the step-by-step pictures on how to make egg free chocolate vanilla marble cake recipe.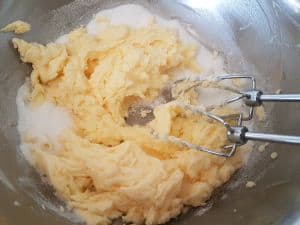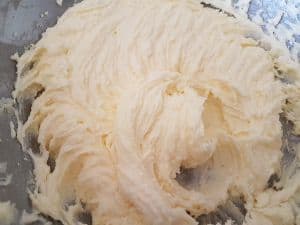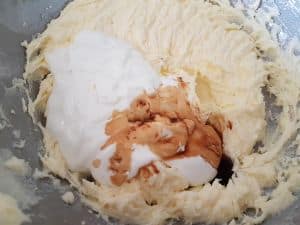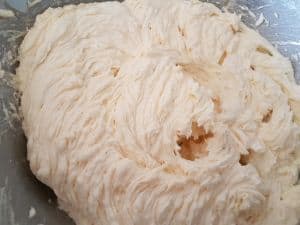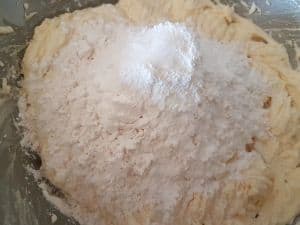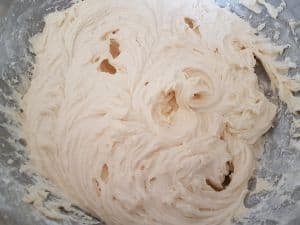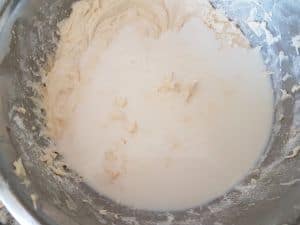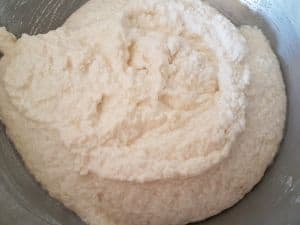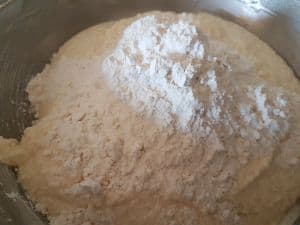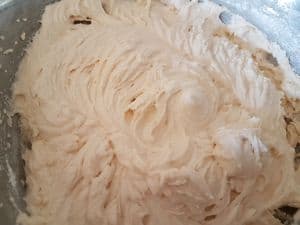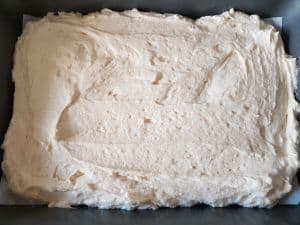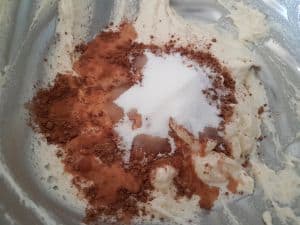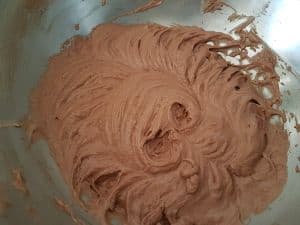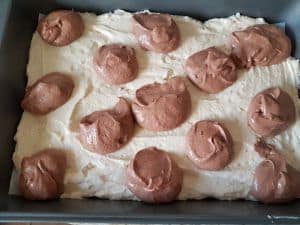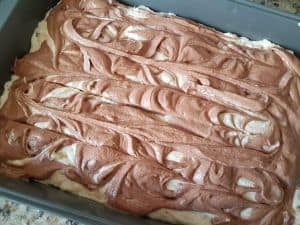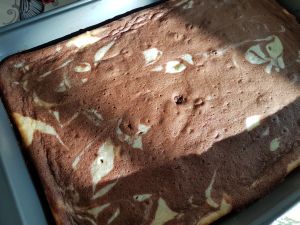 | | | |
| --- | --- | --- |
| Chocolate Vanilla Marble Cake Recipe | | |
| Prep Time | Cook Time | Makes |
| --- | --- | --- |
| 25 Mins | 27 Mins | 16 Squares |
| Author | Category | Method |
| Madhuram | Cakes | Baking |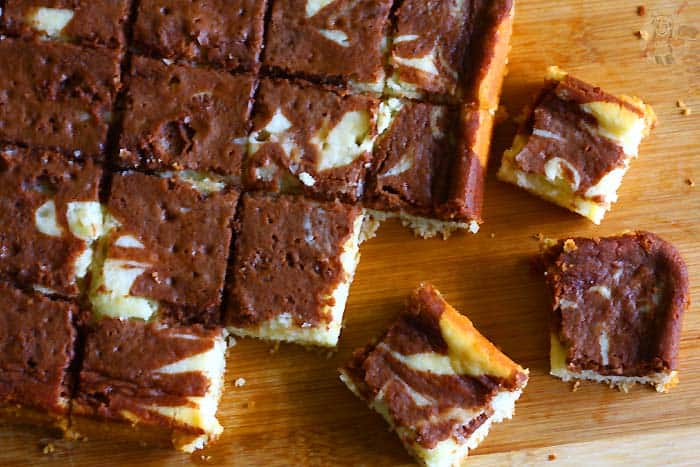 Rich, moist and buttery eggless chocolate vanilla marbled cake that will be an instant with family and friends. I want to try a strawberry version of the same by mixing strawberry milk syrup and see how it works out.

Ingredients:
Part 1:
3/4 cup

unsalted butter, softened

1 and 1/2 Cups

sugar

1/2 cup

plain yogurt (for 2 eggs)

1 teaspoon

vanilla extract

1/2 tablespoon

apple cider vinegar
Part 2:
2 and 1/4 cups

all-purpose flour

2 teaspoons

baking powder

1 teaspoon

baking soda

1/2 teaspoon

salt

3/4 Cup

milk (whole)
Part 3:
1 tablespoon

milk (whole)

2 tablespoons

cocoa powder

2 tablespoons

granulated sugar
Procedure:
Preheat oven to 350 degrees. Line a 9×13 pan with parchment.
In a large bowl sift together the flour, baking powder, baking soda and salt; set aside.
In another large bowl add the butter and sugar and cream well together.
Add in the yogurt, vanilla extract and vinegar and then beat again.
Add in 1/2 the flour mix. Add in the milk and beat again.
Lastly add in the remaining flour mix and beat until smooth.
Spoon 2/3 of the batter into the prepared pan.
In the same bowl, to the remaining batter add the cocoa powder, sugar and 1 tablespoon milk. Mix until smooth.
Spoon the chocolate batter randomly over the vanilla batter in the pan.
Take a butter knife and drag it back and forth through the batter the entire length of the pan. Then do the same thing the entire width of the pan.
Bake at 350 degrees for 25-30 minutes or until a toothpick inserted in the middle of the cake should come out clean. Mine was done in 27 minutes.
My Notes:
I didn't follow the original recipe when it said less is better while mixing the batter to get the marbled effect. I was not sure if I had done it right and so went back and forth a couple of times and it did mess up the "marbled" appearance when the cake came out of the oven. So just one time each on either side should be fine and I can't emphasize it enough.

Nutrition Facts
Servings: 16
Per Serving
% Daily Value*
Calories

177

Total Fat

9.2g

12%
Saturated Fat

5.8g

29%
Trans Fat

0g

Cholesterol

24mg

9%
Sodium

146mg

6%
Potassium 118mg
3%
Total Carb

23.8g

8%
Dietary Fiber

0.4g

1%
Sugars

20.1g

Protein

1.4g

Vitamin A 9% – Vitamin C 0%
Calcium 4% – Iron 2%

Try this recipe, click a pic and hashtag it #egglesscooking - Proudly showcase your creations on Instagram, Facebook & Twitter!