Back when I started baking in 2008 I was clueless about a lot of baking techniques and how-to's. Baking for Dummies was the only guide I had and of course food blogs. After a lot of kitchen mishaps and disasters I'm quite comfortable now. Of all the tips I have learned so far, I would say the best is to have to known how to line a pan with parchment paper. Unless and otherwise you have waited for hours for the pan to cool to remove the cake or end up with half a cake/bread stuck to the bottom of the pan and the remaining half falling on the counter, you wouldn't know that this simple trick is a life saver. Removing cakes from the pan is a breeze and the whole process is mess free.
Experience has shown me that lining the pan with parchment paper is definitely the best solution to remove cakes, breads, etc very quickly and without any cracks. I just have to wait about 10-15 minutes these days to unmold the cake from the pan as against a couple of hours when I was greasing it with oil and flour or spraying it with non stick cooking spray. This tip works for all loaf pans, round, square and rectangular cake pans. For bundt pans you have to use the oil/flour/non stick cooking spray technique only because of it's shape and grooves.
This is how it is done:
Place the pan on a piece of parchment paper and trace around it with a pen or pencil.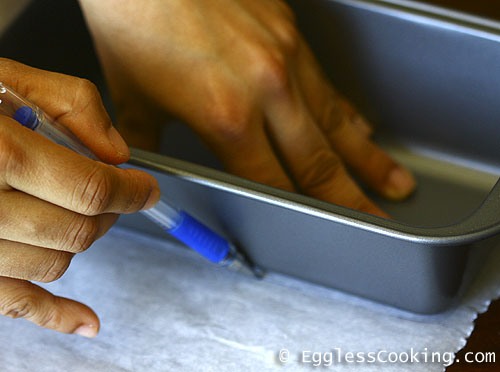 You will get the required shape.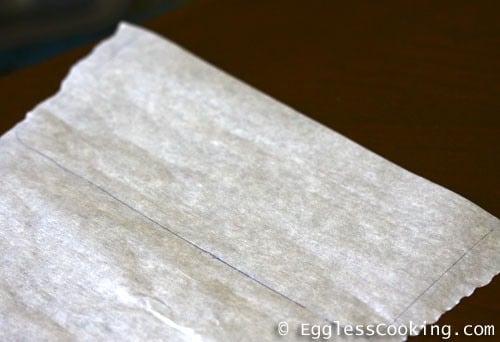 Cut out the traced shape.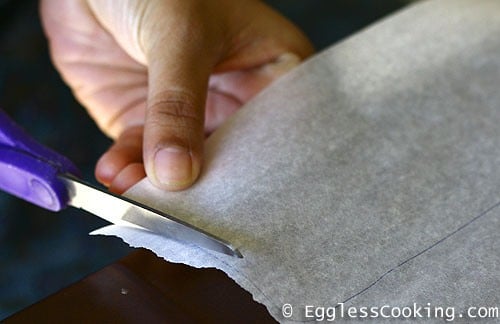 Lightly apply oil/shortening to the bottom of the pan.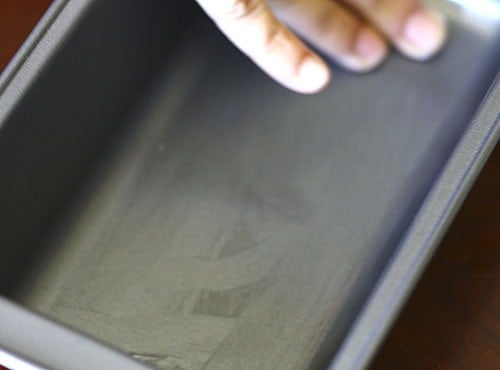 Place the cut sheet inside the pan and smooth it out so that the paper sticks to the bottom of the pan. If the pen/pencil marking shows up on the paper, put that side down, so that it does not mix with the batter. Pour batter over the sheet to cover. Bake as usual and place the pan on a cooling rack once you remove it from the oven. Wait for just 15 minutes and turn the pan over and the cake/bread simply slides down and you can remove the paper.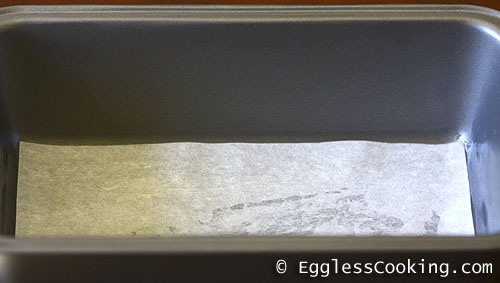 How do you line a pan? Share your techniques and ideas below.