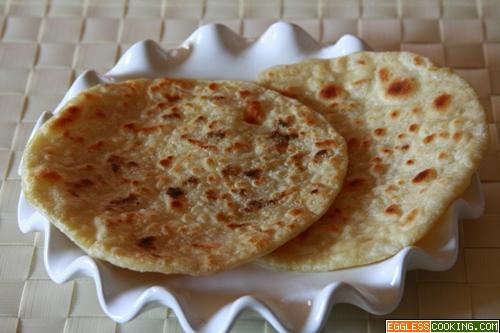 For this month's Open Sesame 2 Contest, I chose box no.1 and got the following riddle:
"A moniker in my name for a city
A phrase with me will make you cherished
I am so good for you in my utter simplicity
In Medical dictionary the fact so furnished
I am so famous in the world of bytes
Known for many aspects of usage
I am fat and rotound and make crunchy bites
My fame known from many religious traditions – right from the old age
Am, I forbidden? Or mystical ?
or the eternal giver of Youth
I consists of five internal carpels
Am good for good health of your mouth
I am as basic a fruit as you can think of
Or as hard if you don't try enough
If You eat me on a day to day basis
Then you don't have worry about anything – be it cold or dry cough"
At first I thought that it was difficult because Siri had mentioned that this month's clue will be difficult than the previous month.  The mind was playing it's trick telling me that it was difficult even before I could read the riddle completely.  But once I gave it a thorough reading, I was able to guess the answer right away.
I was wondering what I can cook using apples apart from the famous pie and milkshake.  I was searching Food network's site for some interesting recipes.  Then I saw an announcement for another event "Sweet Series", this month's theme being puran poli.  All of a sudden I got the idea of making an apple poli.  I thought of making apple halwa, like carrot halwa and then stuffing it inside the all purpose flour dough to make polis.  To my surprise it turned out very very tasty.  The halwa was so delicious by itself and so was the poli too.  Thanks once again DK and Siri, I would have not come up with this recipe if it was not for your  contest.
As it was my test recipe, I tried it with small quantities only.  But the next time I make this poli I'm going to double the measurements.

| | | |
| --- | --- | --- |
| Apple Puran Poli Recipe | | |
| Prep Time | Cook Time | Makes |
| --- | --- | --- |
| 1 Hr | 25 Mins | 4 Polis |
| Author | Category | Method |
| Madhuram | Sweets | Cooking |
A very innovative recipe to use apple to make poli, a traditional sweet of India.

Ingredients For The Dough:
1 Cup

All Purpose Flour (Maida)

A Pinch

Salt

1 Tablespoon

Ghee
Ingredients For The Stuffing:
1

Grated Small Apple (Be Sure To Check That It's Sweet)

1/4 To 1/2 Cup

Grated Or Crumbled Milk Khoa (Khova, Mawa)

2 Tablespoons Or As Per Taste)

Sugar

1/2 Teaspoon

Cardamom Powder

2 Teaspoons

Ghee

As Needed

Powdered Dhalia, Optional
Procedure:
Combine all purpose flour, salt and water to form a ball of dough, just like chapathi dough. Then add the ghee and knead it thoroughly. Cover the dough and let it sit for at least one hour.
Cut the top and bottom of the apple.

Slice the apple.

Peel the skin.

Grate the apple slices.

For the halwa/puran, add the ghee in a microwave safe bowl and the grated apples, cook it for 2 minutes.
Then add the sugar and khoa to the cooked apples.

Cook it for another 3 minutes or until you don't smell raw apples. Alternatively you can prepare this on stove top also. Add 2 teaspoons of ghee in a frying pan and sauteed the grated apples, until they are cooked well. Then add the sugar, let it dissolve and then add the khoya and combine it together. If this mixture is a bit watery add some more khoya or the powdered dhalia, so that the stuffing will hold together properly.

Apple puran and all purpose flour dough.

Now divide the dough into 4 equal size balls. Also take 4 equal portions of the stuffing. Make the stuffing smaller in size than the dough. Eat the rest of the halwa just like that. Everybody will ask for more.
Roll the dough into a small circle.

Place one portion of the stuffing on the the rolled out dough.

Cover the stuffing using the dough.

Press the tip of the dough and flatten it into a disc.

Roll out the stuffed dough into a circle, like roti.

Meanwhile pre heat the tava (griddle). Place the poli on the hot tava, cook it on both sides, applying little ghee.
Taste:
The taste was unbelievable! I was really proud of my creation. My mother and my son loved it very much.

Try this recipe, click a pic and hashtag it #egglesscooking - Proudly showcase your creations on Instagram, Facebook & Twitter!