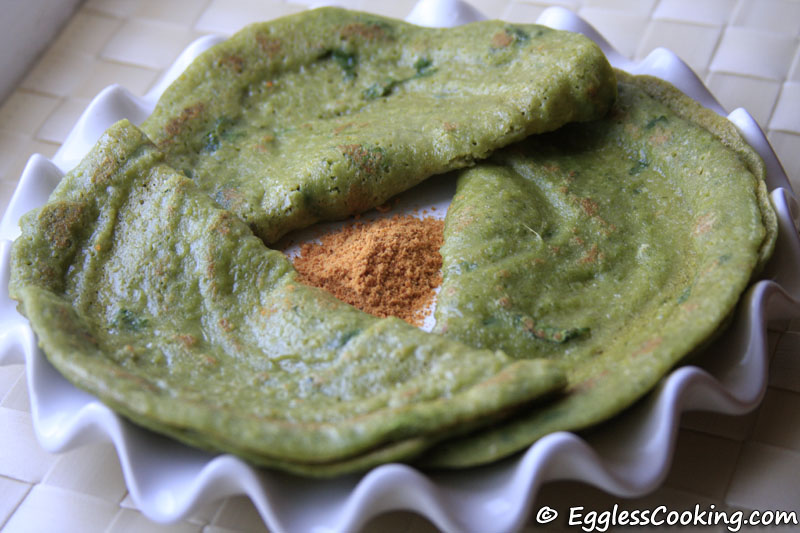 Sometime back I purchased ready-made brown rice which cooks just in 5 minutes in the microwave. I made Chinese fried rice and it tasted very good. It had a nice chewy texture and was also very filling. So I wanted to try the regular brown rice and got it from the grocery store last week. While at the store I compared both brown rice and white rice and found that both have same calories, carbohydrates, fat and protein. This really made me wonder what's the difference then. I bought it anyway thinking that I'll do the research later.
I found some interesting facts about brown rice. Below is the synopsis:
What is the difference between Brown Rice and White Rice?
Brown Rice – Only the outermost layer (husk) of the rice is removed. Since the bran is not removed, it is considered as a whole grain. White Rice – The bran layer underneath is removed. In the process of removing the bran, several vitamins, dietary minerals, essential fatty acids and fiber are lost. Even though some of the vitamins and iron are added back to the white rice to make it "enriched", Magnesium is one mineral that is not added back. One cup of cooked long grain brown rice has 195gm Magnesium, whereas white rice has mere 19gm. Fiber wise, 1 cup cooked brown rice has 3.5 gm fiber, whereas white rice has less than 1 gm.
What are the benefits of consuming Brown Rice?
1. Higher nutritional value.
2. Less constipating than white rice.
3. Allows better digestion.
How to prepare Brown Rice before cooking?
1. Washing the brown rice before cooking is key.
2. Soaking it for 2 hours in warm water activates more enzymes in the rice, which makes it possible to obtain a more complete amino acid profile.
How to cook brown rice?
Check here. The packet comes with clear instructions as well. I'm going to try mine in a pressure cooker. I'll update it here, once I try it.
Source: Wikipedia
Now let me proceed to the Dosai recipe. The original recipe is from a Tamil magazine. I've changed it a little bit. These dosas/adai can be prepared immediately after grinding the batter. Fermentation is not necessary.

| Prep Time | Cook Time | Makes |
| --- | --- | --- |
| 3 Hr | 10 Mins | 10-12 Dosas |
| Author | Category | Method |
| Madhuram | Tiffins/Main-Course | Fermenting/Cooking |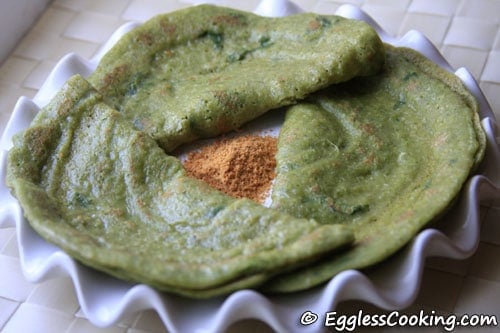 A very simple recipe for preparing savory crepes using brown rice, cilantro and green chillies.

Ingredients:
1 Cup

Brown Rice

1 Cup

Par Boiled White Rice (Or You Can Use 2 Cups Of White Rice)

1/2 Cup

Urad Daal

1 Teaspoon Each

Toor Daal Channa Daal

1 Medium Size Bunch

Finely Chopped Cilantro/Coriander

1 Tablespoon

Ginger Grated (Or As Per Your Taste)

4 To 5

Green Chillies

2 Teaspoons Or As Per Your Taste)

Salt
Procedure:
Wash the rice thrice and soak it along with the daals in warm water for at least 2-3 hours. Since it was my first time using brown rice, I didn't know what to expect, so soaked it around 9am itself.
If using a blender/mixie: Drain the rice and daal. Reserve the water. Add 1/4th of the rice, daal, coriander, chopped green chillies, ginger and grind it well. Once the cilantro and chillies are ground into a paste, add the remaining rice/daal and the reserved water as required. The batter should neither be very coarse nor very smooth. It should have the consistency of semolina/rava.
If using a wet grinder: Switch on the machine. Let it run with the stone. Now pour the 1/4-1/2 cup of the soaked water in the empty grinder, let it run for a minute. Now add 1/4th of the rice/daal and other ingredients and let the machine run for 5 minutes. Later add the remaining rice/daal and water as required. Transfer the batter to a bowl and mix the salt thoroughly.
Heat a non stick griddle. Once it's hot add a ladleful of batter to the griddle and spread it using the back of the ladle. Let it cook for 2-3 minutes. Spray it with a non stick cooking spray and turn the crepes and let the other side cook for another 2-3 minutes. Enjoy it with plain yogurt, idli podi or your favorite pickle.
My Notes:
The original recipe uses 2 cups of white rice. I have tried that too and it was more soft than these brown rice dosas. The brown rice dosas had a chewy/rubber like texture. But we did like it. It's different and I will be making these again.
We never eat spicy food, so I added only 3 chillies and it didn't have the trace of the chillies at all. That's why I have listed 4-5 chillies in the ingredients. We ate them with idli podi, which was a superb combination.
Soak the rice and daals in the morning before leaving for office, come home in the evening, grind the batter and have these delicious dosas for dinner. Or else you can soak it overnight, grind it in the morning and start your day with this healthy and filling breakfast.

Try this recipe, click a pic and hashtag it #egglesscooking - Proudly showcase your creations on Instagram, Facebook & Twitter!

This is my entry to the following food blog events:
1. Aparna's WBB – Grains in my breakfast. WBB created by Nandita.
2. Suganya's JFI – Whole Grains. JFI created by Indira.
3. Siri's Herb Mania – Coriander. Herb Mania created by Dee.
4. Sunshine Mom's FIC – Green.