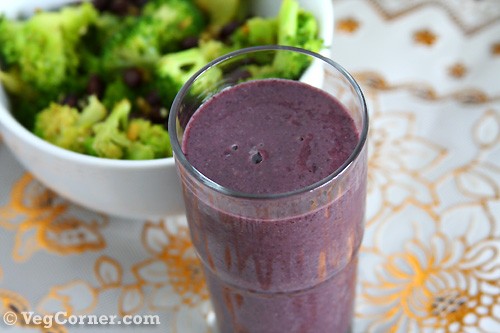 A couple of weeks back I consulted with a naturopathic doctor for some health reasons and she suggested that I go on a hypoallergenic diet or elimination diet for a month to get rid of the toxins I maybe be possibly hoarding and also to figure out if I was allergic/sensitive to certain food group/s before starting the actual treatment. The main things that I had to cut back was gluten, dairy and refined sugar. There is a big list of foods to be avoided like corn, tomatoes, mushroom, nightshade vegetables (eggplant, bell pepper, potatoes) to name a few.
There is also quite a few variation of this diet by which I mean each doctor has his/her own list of foods to be included/excluded. In my case my doctor didn't mention anything about not including strawberries, apples and melons but I see that few hypoallergenic diet food charts have excluded these three as well. At first it seemed very overwhelming. Then I started concentrating on the things that I can consume rather than focusing on the things that I cannot eat. Tell me about looking at the cup half full! I tried to go gluten-free last year after reading Raj's blog but didn't follow it through. But this time I'm determined to give it my 100% because I want to feel better.
I thought I would chronicle my experience here along with the hypoallergenic diet menu I follow, to keep me on track. Hope this will also help others who are on a similar elimination diet. So keep checking here for hypoallergenic diet recipe ideas.
Day-1

Diet Menu

At start of the day

Started the day with lemon juice, a pinch of ground cinnamon and ginger mixed with 1 and 1/2 cups of warm water.

Breakfast

Mid-morning Snacks

Lunch

Indo-Greek Salad (with avocadoes minus the paneer and tomatoes)
1/2 cup of brown rice
Indian stew (loads of vegetables cooked with toor dal, something like this beet leaves sambar)
1 dates

Evening Snacks

1 cup of fresh cherries
1 cup green tea

Dinner

2 Ragi Dosas (recipe to follow)
1/4 cup brown rice
Leftover stew from lunch
2 dates

All day

I drank about 4 liters of water throughout the day.