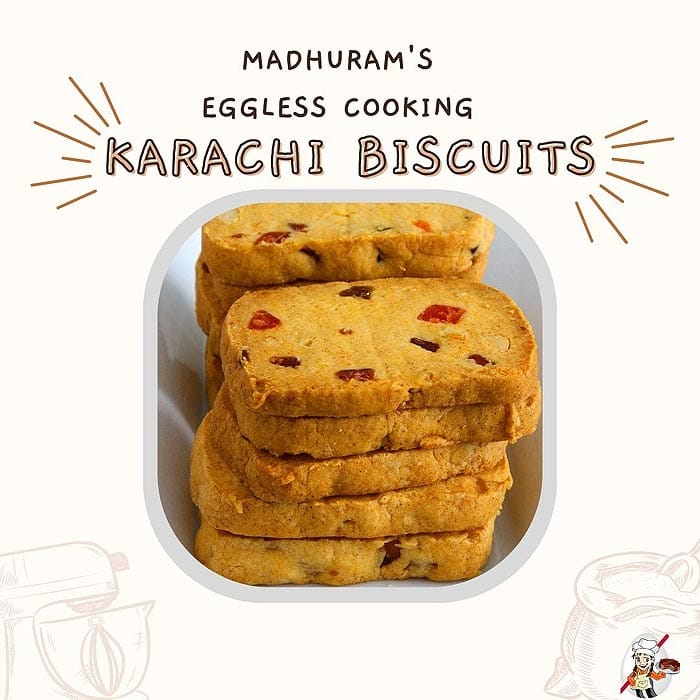 Karachi Biscuits: I first tasted Karachi biscuits (Remember we Indians were not familiar with the term cookies until a couple of years ago. It was always biscuits) in the year 2017.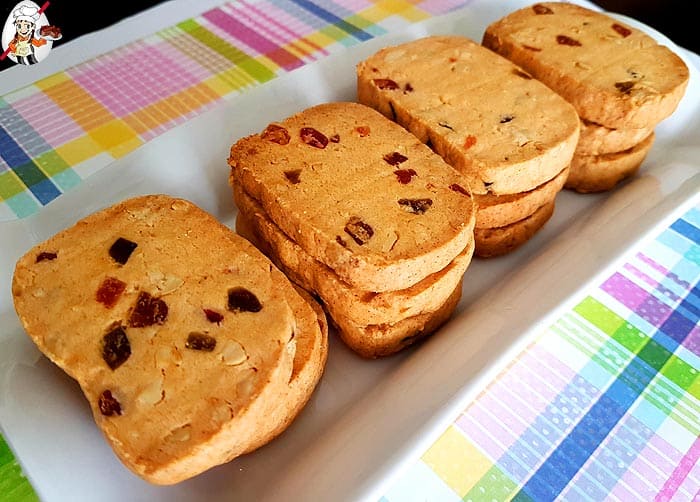 I saw a pack of these cookies in the Indian groceries store here and because I always loved tutti-frutti I wanted to try these after seeing the beautiful photo of the cookies on the shining package. It was love at first bite!
Then in 2018 when I went to Hyderabad, India, I saw it again and bought a few packs. I'm wondering how come I never got to taste these delicious, shortbread-style cookies during my childhood days in India.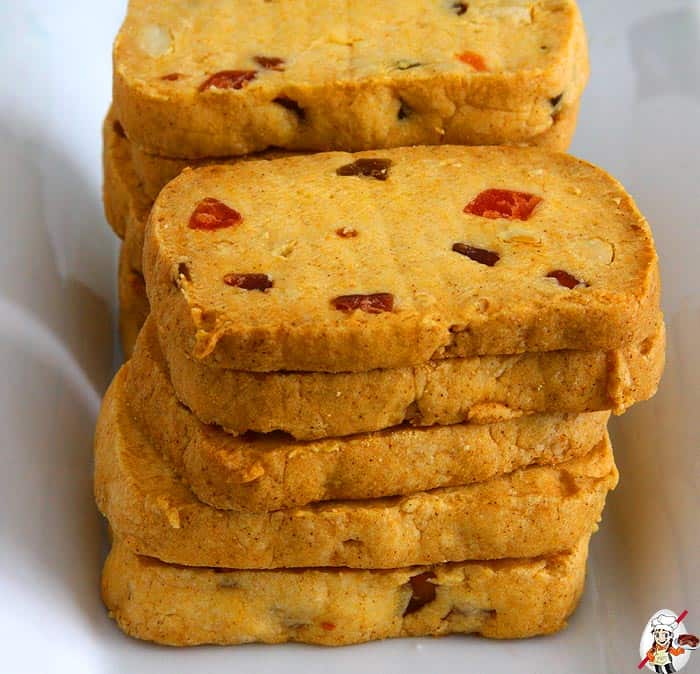 I think it was mostly available in Andhra Pradesh which is one of the States in India and since I was born and brought up in another State it was not quite popular there but with globalization where everything is available everywhere these days, I got to taste these Karachi biscuits in Canada before I could try it in India. That's strange yet interesting.
Ever since I have been buying these Karachi biscuits quite often from the Indian groceries store here. So no wonder I wanted to bake it when I found this recipe which was eggless, to begin with.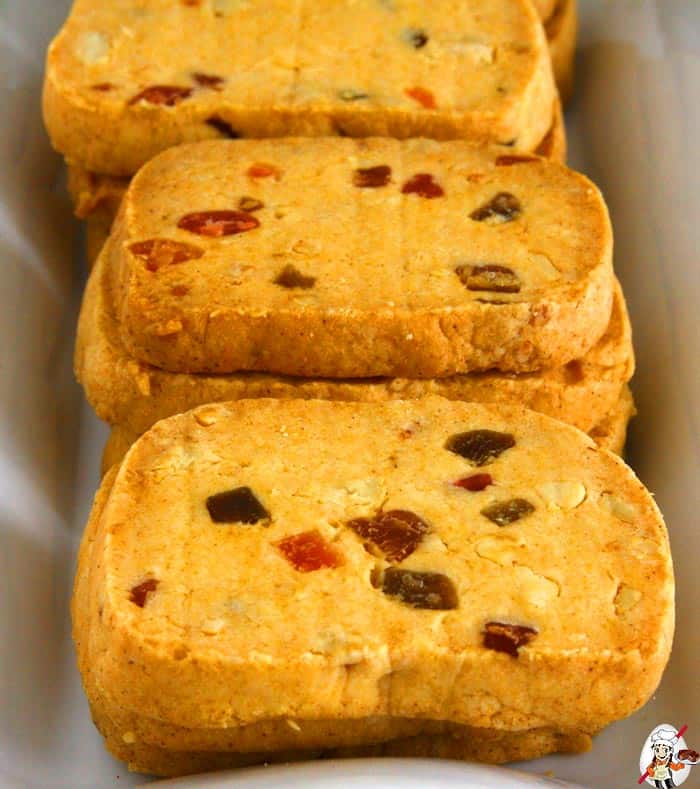 I have a couple of cookie recipes using candied peel aka tutti frutti in the blog already, especially this tutti frutti cookie recipe is a super hit with my family and friends and I bake it quite often. For those who haven't tried the Karachi biscuits, you might think that both are the same and might wonder why bake another similar cookie recipe. But no, let me tell you the subtle yet significant difference.
Karachi biscuits are flavored with rose essence which gives these cookies a special flavor and fragrance. Also, the addition of custard powder and chopped cashews elevates the taste and texture of the cookies.
How To Make Karachi Cookies?
Here are the step-by-step pictorial instructions on how to make delicious Karachi biscuits from scratch: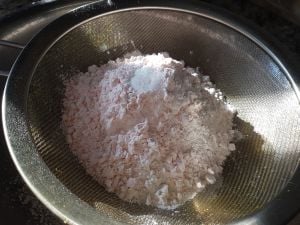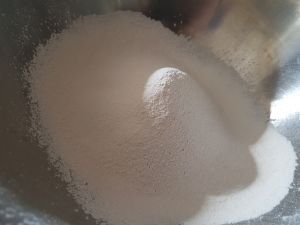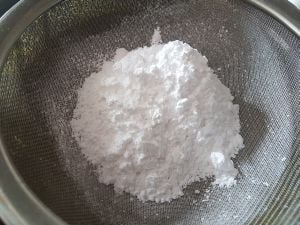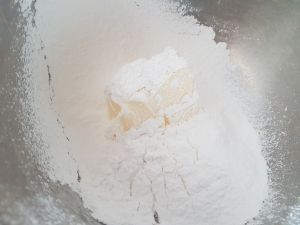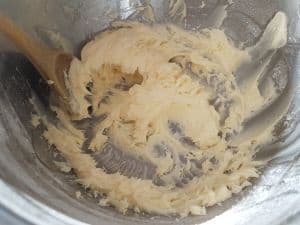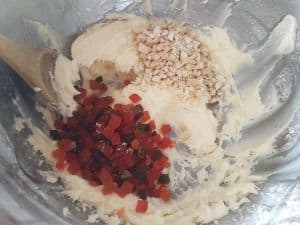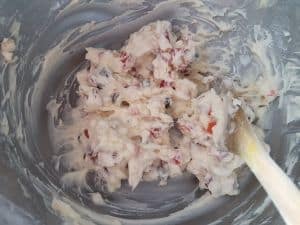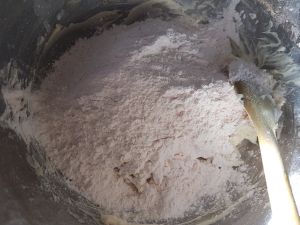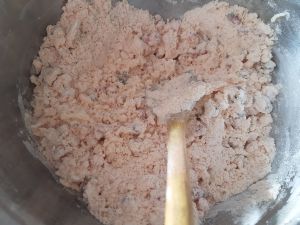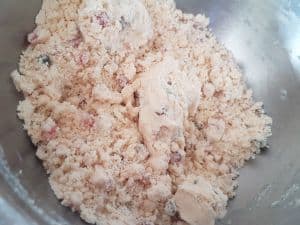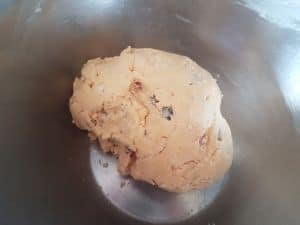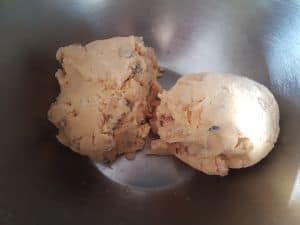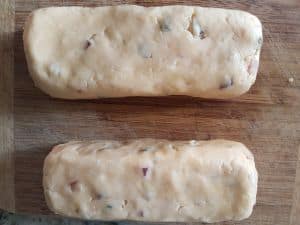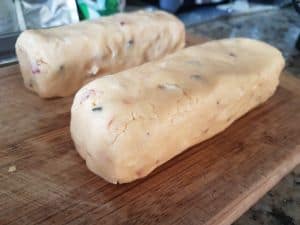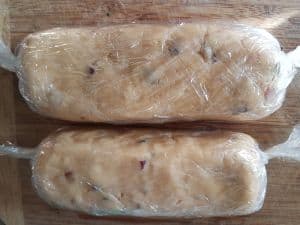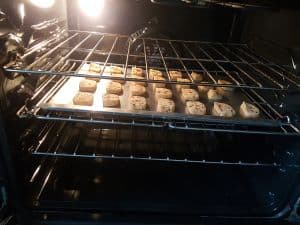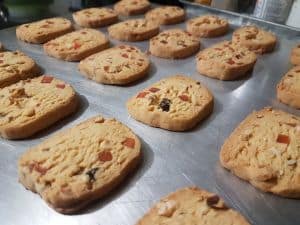 | Prep Time | Cook Time | Makes |
| --- | --- | --- |
| 1 Hr 30 Mins | 35 Mins | 60 Cookies |
| Author | Category | Method |
| Madhuram | Food | Cooking |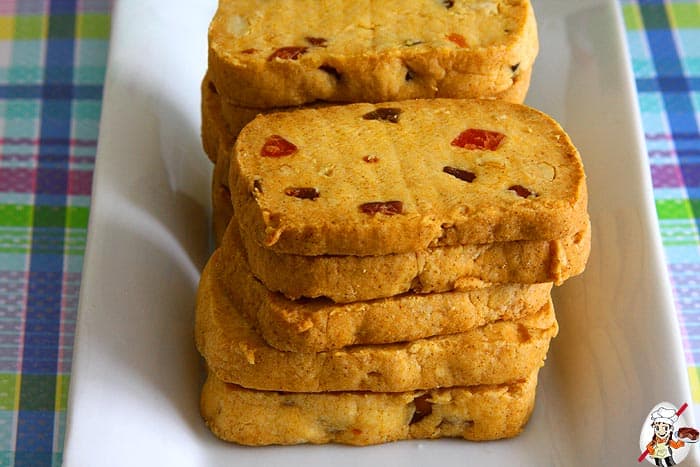 This Indian version of shortbread cookies, Karachi biscuits, loaded with tutti-frutti and broken cashew pieces is easy to bake, made with simple ingredients, and hits big on taste. Do give it a try!

Ingredients:
PART 1:
3 cups

all-purpose flour

1 cup

custard powder

2 teaspoons

baking powder

1/4 teaspoon

salt
PART 2:
1 cup

butter, softened

2 cups

confectioner's sugar

1/2 teaspoon

rose essence (see My Notes)

1/4 teaspoon

almond extract

1 cup

tutti-frutti (candied peel)

1/2 cup

chopped cashew

1/3 cup

milk (as needed)
Procedure:
In a large bowl sift together the dry ingredients listed under Part 1 and set aside.
In another large bowl beat together the butter, sugar, rose essence, and almond extract.
To the creamed mixture add the tutti-frutti and cashew and mix well.
Stir in the flour mix and make a soft dough so that everything comes together.
Divide the dough into 4 parts and form a cylindrical roll and wrap each log tightly with cling wrap. Then, flatten the sides to form a cuboid-shaped log so that when you slice the cookies you will get square/rectangle-shaped cookies instead of circle cookies.
Refrigerate the dough for an hour.
Preheat the oven to 350F/180C for 15 minutes.
Remove the cling wrap and slice the log into 1/2 inch thickness.
Arrange the cookies on a baking sheet and bake in the preheated oven for 30-35 minutes.
Cool the cookies on a wire rack before storing them in an air-tight container.
Taste:
These Karachi cookies tasted very similar to the store-bought cookies that we usually buy in the Indian grocery stores here. It had a crisp, shortbread-like texture which all of us in our home are very fond of.
My Notes:
The candied peel/tutti frutti which is available in the North American grocery stores is much bigger than the one which we get in Indian stores. For these Karachi biscuits, the Indian tutti frutti is preferable. If you are not able to find that, maybe you can coarsely chop the ones you can find in the baking aisle in the Western stores.
I didn't have rose essence so I used rose water which we usually have at home. So the cookies didn't have the profound rose flavor that I'm used to in the store-bought Karachi cookies. Maybe adding rose essence instead of rose water or more rose water would have helped with that.
The baking time and texture of the cookies also depend upon how thick you slice the cookies.
Nutrition Facts
Karachi Biscuit Recipe
Amount Per Serving
% Daily Value*
Potassium 26mg1%
Total Carbohydrates
14.3g
5%
* Percent Daily Values are based on a 2000 calorie diet.


Try this recipe, click a pic and hashtag it #egglesscooking - Proudly showcase your creations on Instagram, Facebook & Twitter!