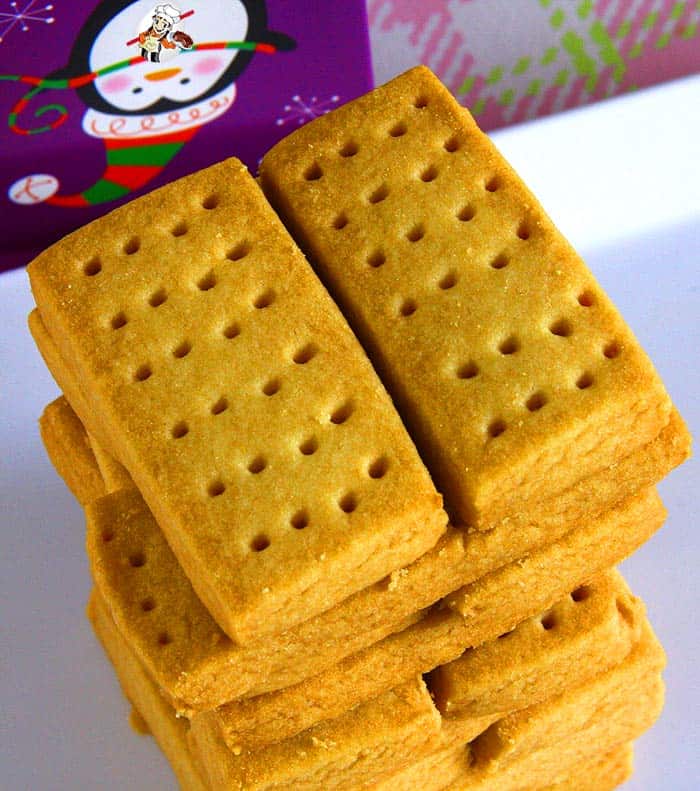 Recently I came across this 3 ingredient Scottish shortbread cookies recipe here and I was thrilled to try it immediately because it couldn't get any easier. All you need to bake these Scottish cookies are unsalted butter, brown sugar, and flour!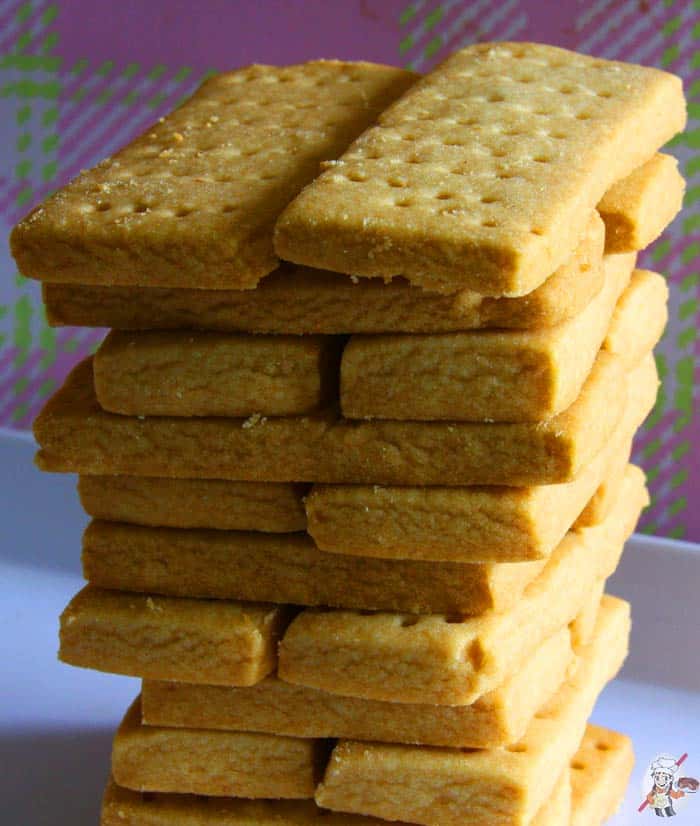 Even though I have baked different types of shortbread cookies before, this time around I got curious to know the history behind shortbread cookies and found some interesting information here.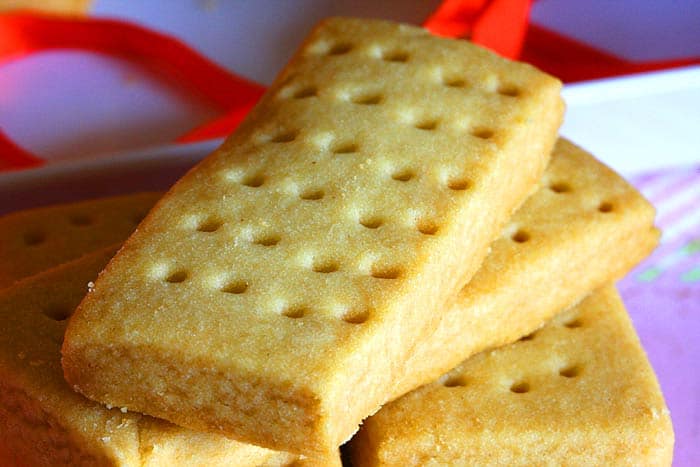 Do you know why shortbread was called shortbread? Traditional shortbread was made from scraps of bread dough and hence the name shortbread.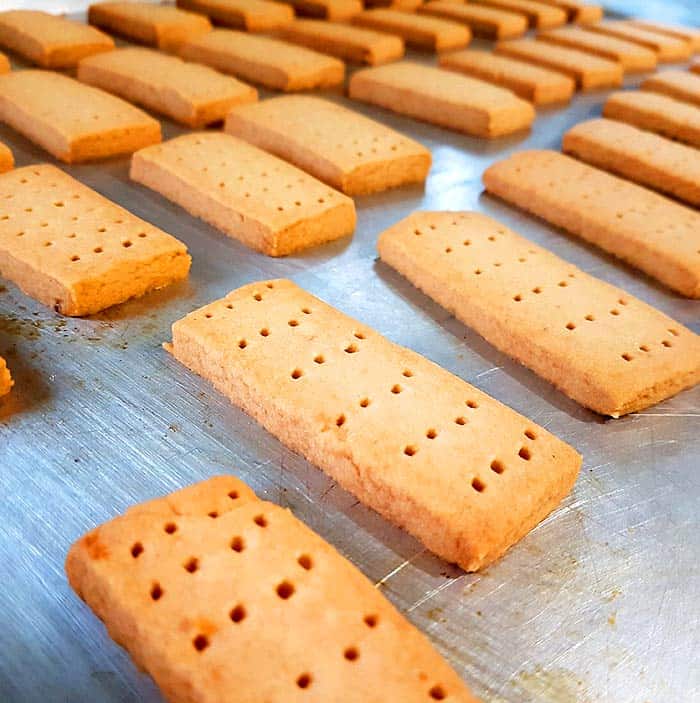 This bread dough also contained oatmeal and yeast. Shortbread baked in this method didn't have the "melt in the mouth" texture of the modern times' shortbread.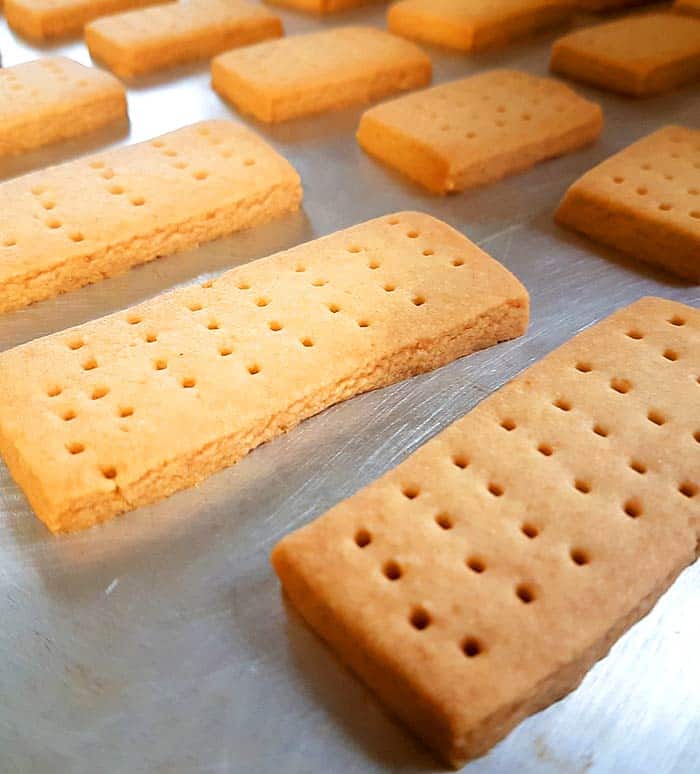 It was in fact very dry and hard, so didn't break or spoil quickly and was a very good snack to carry during long journeys.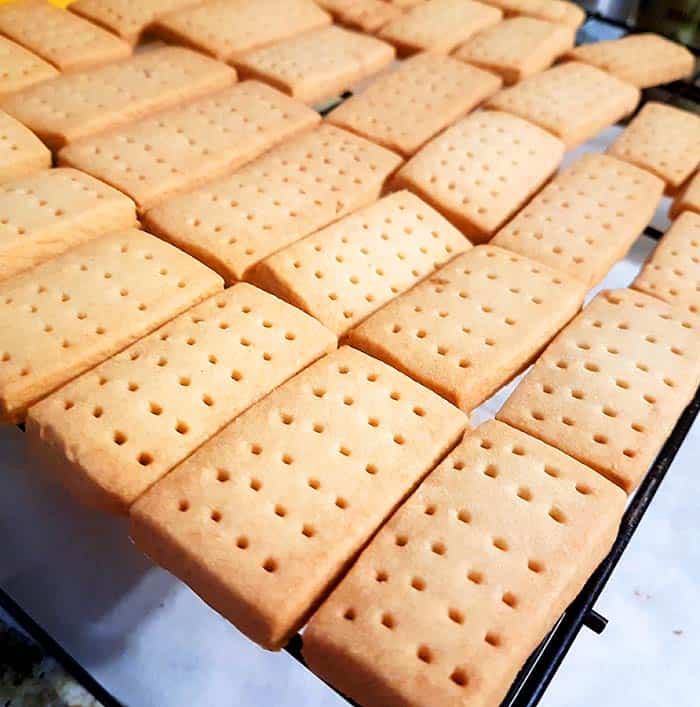 The butter-rich variety of Scottish shortbread was reserved for special occasions like weddings, Christmas, and New Years' because the ingredients were expensive. Interesting right?
Thankfully this type of shortbread is affordable these days, easy to bake, and can be done in big batches, making it one of the most popular recipes throughout the year especially during Christmas.
Enough of the history and talking I guess. Can we get into action, bake some "melt in your mouth", buttery flavor shortbread biscuits and enjoy it with a cup of tea or hot cocoa?
How to make Scottish Shortbread Cookies
Here is step-by-step pictorial instructions on how to make easy shortbread cookies from scratch.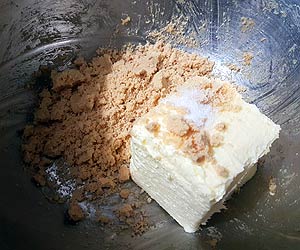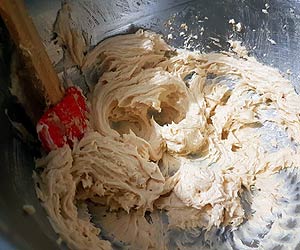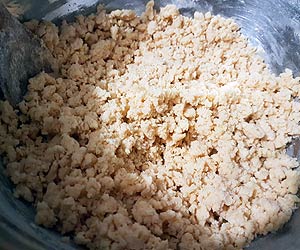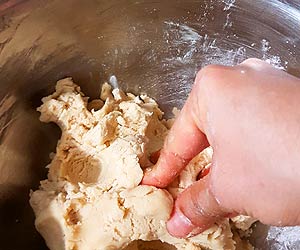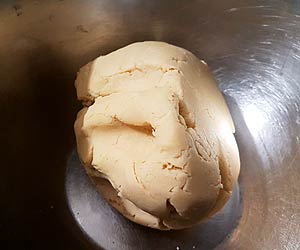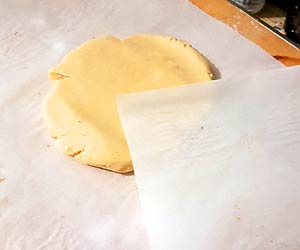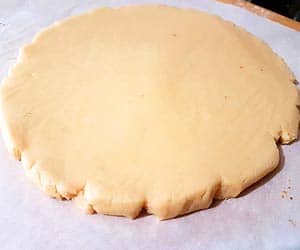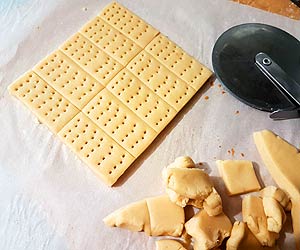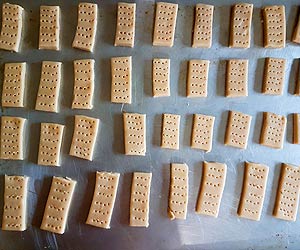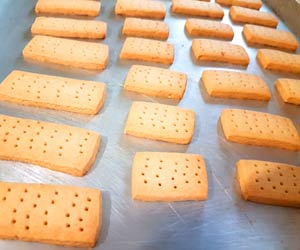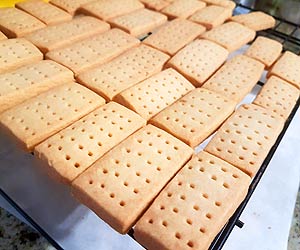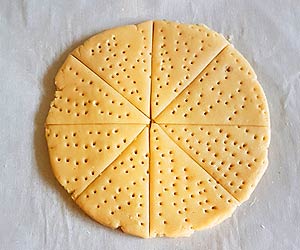 | | | |
| --- | --- | --- |
| Scottish Shortbread Cookies Recipe | | |
| Prep Time | Cook Time | Makes |
| --- | --- | --- |
| 30 Mins | 20 to 25 Mins | 40 Shortbread Cookies |
| Author | Category | Method |
| Madhuram | Cookies | Baking |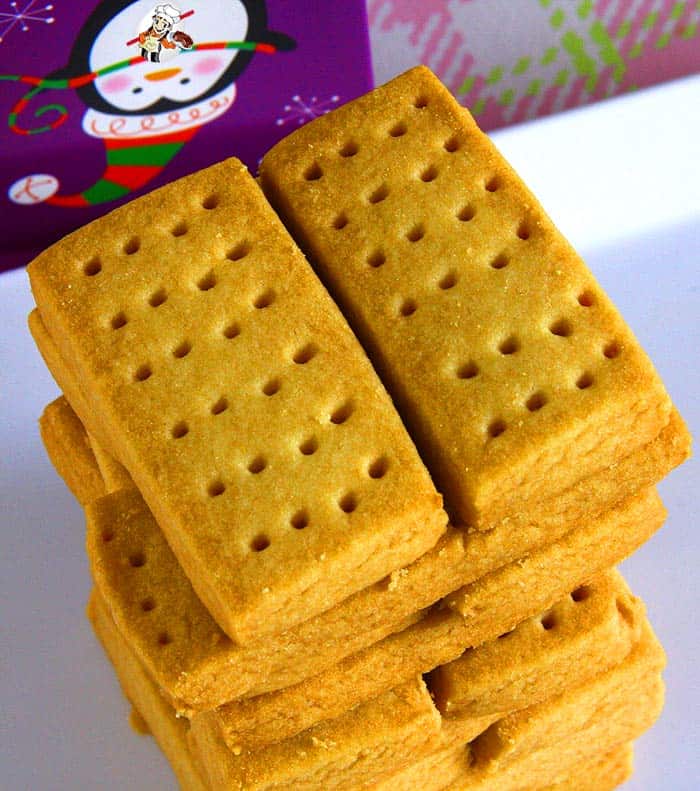 Want to make a huge batch of cookies with fewer ingredients and in no time? This Scottish shortbread cookie recipe is the solution! With just 3 ingredients it's a piece of cake! Err…cookie!

Ingredients:
1 cup

butter, unsalted, softened

1/2 cup

brown sugar

2-2 and 1/2 cups

all-purpose flour

1/2 teaspoon

salt
Procedure:
Preheat oven to 325°F/160C.
In a large mixing bowl add the butter and sugar and cream until light and fluffy.
Add 2 to 2 and 1/4 cups all-purpose flour and 1/2 teaspoon salt; mix well. The flour mix will have a crumbly texture like coarse breadcrumbs.
Turn the cookie dough onto a floured surface, knead for 5 minutes, adding enough remaining flour to form a soft dough without lumps. I did the kneading in the bowl itself.
I find flouring the counter and rolling the dough a messy job. Instead, I take a small portion of the dough, place it in between 2 parchment paper sheets, and then roll the dough using a rolling pin or use the flat bottom side of a bowl to evenly spread the dough out.
Roll to 1/2-inch thickness. Cut into 3×1-in. strips using a knife or pizza cutter. Place 1 in. apart on ungreased cookie sheet. Prick with a fork. Bake until cookies are golden brown, 20-25 minutes.
I have a large baking sheet so I was able to bake all the shortbread cookies all at once.
Once the cookies are out of the oven cool on a wire rack before storing in an airtight container or a cookie tin.
Taste:
These Scottish shortbread cookies had a perfectly tender texture. The sweetness was just right. We couldn't stop eating them.
My Notes:
Brown sugar gives these cookies a wonderful color and mildly different taste and flavor. You could use granulated sugar/caster sugar instead but it will then taste like the usual shortbread cookies/butter cookies we are used to on this side of the world.
With leftover scraps of dough, I formed a circle, made indentation with a pizza cutter or sharp knife, like pizza slices and baked it as it is, and then broke off the triangles once the cookies cooled.
This type of triangular Scottish shortbread cookies is called petticoat tails.
I usually test bake a few cookies at first to see how it spreads and then decide accordingly. The cookies baked perfectly.
Sometimes shortbread cookies might end up spreading too much because of the butter content. In such cases refrigerate the dough in the fridge for a while before baking.
I halved the original recipe and got about 40 shortbread cookies. This measurement was perfect for us.
You can double batch or triple batch it easily without stressing too much about changing the quantities of the ingredients because it doesn't use eggs or any other leavening agents. So you can't go wrong at all!
Nutrition Facts
Scottish Shortbread Cookies Recipe
Amount Per Serving
% Daily Value*
Potassium 12mg0%
Total Carbohydrates
7.7g
3%
* Percent Daily Values are based on a 2000 calorie diet.


Try this recipe, click a pic and hashtag it #egglesscooking - Proudly showcase your creations on Instagram, Facebook & Twitter!