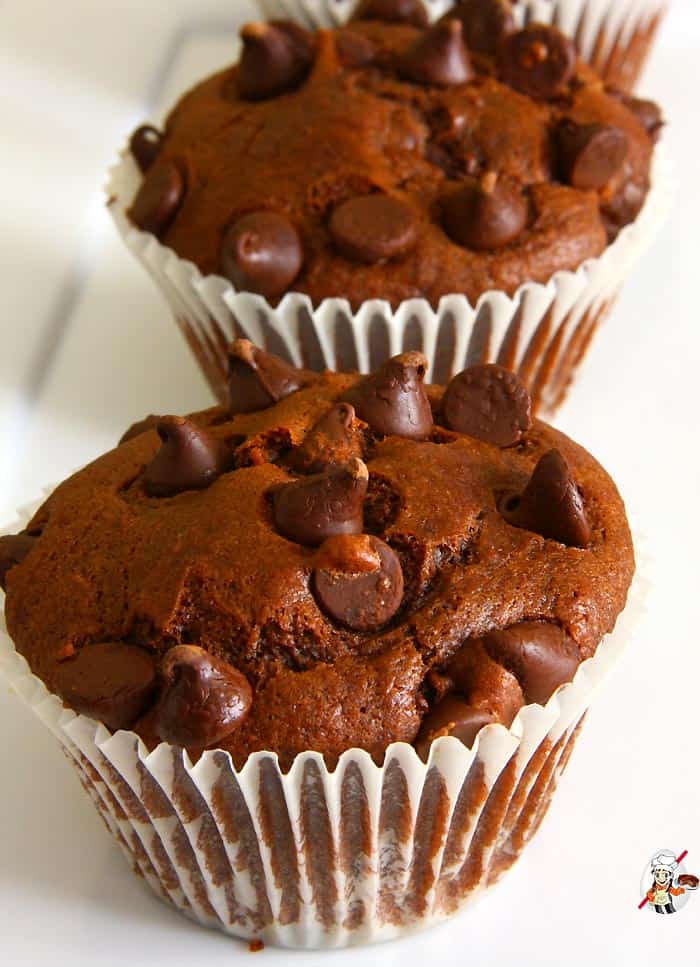 Have you ordered groceries online and ended up not getting some of the stuff that you ordered? I guess it happens from time to time because so many people choose to buy groceries online these days and the stores are having a tough time preparing the orders.
But have you experienced receiving a huge chunk of somebody else's order? This happened to me a few days back and long story short after contacting the customer service about returning the stuff that I hadn't ordered and wasn't charged either, I was told that even if I take the groceries back to the store they won't take the stuff back and it will be thrown away. So I can either use it myself or share it with friends/neighbors or donate it. I ended up giving a lot of stuff to my neighbors and retained a few items like cream cheese, sour cream, and butter.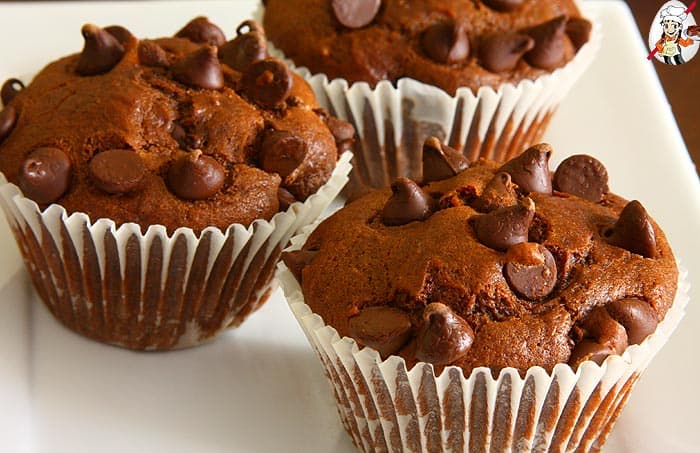 I have never bought sour cream until now. Never knew what to do with it other than topping it over quesadilla when we get Mexican take-out. When looking for recipes using sour cream I bookmarked a few and made all of them last week. Eay mac 'n' cheese, these sour cream double chocolate muffins, and blueberry cream muffins. All three recipes came out very well.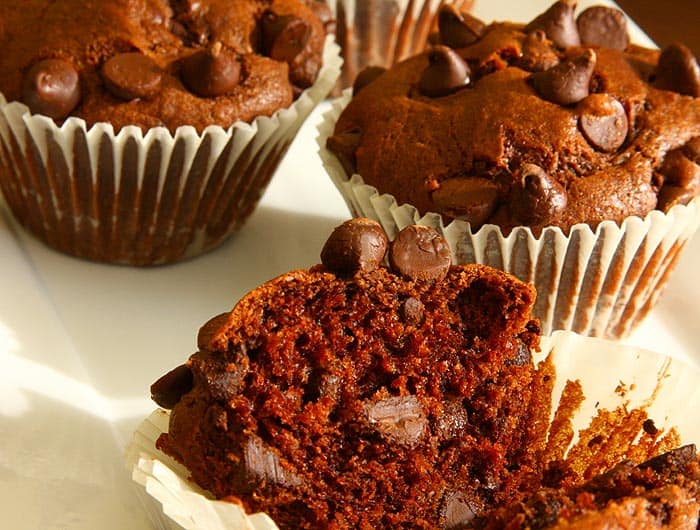 I followed this recipe for making an eggless version of sour cream double chocolate muffins. I used flax eggs instead of eggs and added some apple cider vinegar too to give the muffins a less dense texture. The egg substitutes have worked perfectly in this muffin recipe.

| | | |
| --- | --- | --- |
| Sour Cream Double Chocolate Muffins Recipe | | |
| Prep Time | Cook Time | Makes |
| --- | --- | --- |
| 20 Mins | 22 Mins | 14 Muffins |
| Author | Category | Method |
| Madhuram | Muffins | Baking |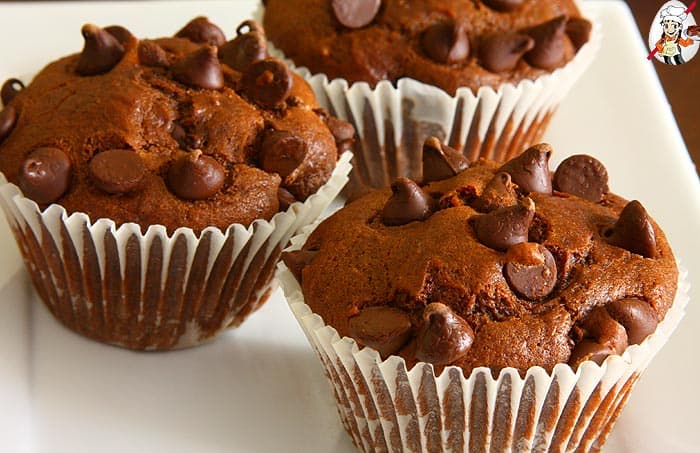 The addition of sour cream gives these eggless double chocolate muffins a moist texture. It's easy to bake and can be put together in no time, making it one of the easiest and most delicious muffins you will ever bake.

Ingredients:
Part 1:

2 cups

all-purpose flour

1/2 cup

unsweetened cocoa powder

1 1/2 teaspoon

baking powder

1 teaspoon

baking soda

1/2 teaspoon

salt

Part 2:

2

flax eggs (2 tablespoons ground flaxseed + 1/2 cup water)

1/2 cup

sunflower oil

1 cup

granulated sugar (My Notes)

1/2 cup

milk (I used 2%)

1 and 1/2 teaspoon

vanilla extract

1 teaspoon

apple cider vinegar

2/3 cup

sour cream

2-3 tablespoons

water or milk (optional, to adjust the batter consistency)

Add ons:

2 cups

semi-sweet chocolate chips

Procedure:

Preheat oven to 425F/220C. Line muffin pan with paper liners and lightly grease it with non-stick cooking spray.
In a small bowl stir together 2 tablespoons of ground flaxseed with 1/2 cup of water and set aside.
In a large bowl sift together the dry ingredients listed in Part 1.
In another medium-sized bowl stir together all the ingredients listed in Part 2 including the flax egg which was set aside separately. Do not add the additional water/milk yet.
Pour the wet mix into the dry flour mix and mix thoroughly using a whisk or wooden spoon. If you feel that the batter is too thick add water/milk in small increments to get the desired consistency.
Now fold in 1 and 1/2 cups of the chocolate chips and mix well.
Scoop out the batter using a 1/3rd measuring cup for each muffin and fill in the prepared muffin liners/pan. I was able to get 14 muffins. I used one 12 muffin pan and 2 cavities of a 6 muffin pan.
Top the muffins with the remaining 1/2 cup chocolate chips.
Bake it at 400F/220C for 5 minutes and bring down the temperature to 350F/180C and bake for another 15-17 minutes or until a toothpick inserted in the center of the muffin comes out clean.
Remove the pans from the oven and place them on a wire rack for about 10 minutes before removing the muffins out of the pan.
Store at room temperature for 2-3 days and freeze it for later use.

Taste:

These sour cream double chocolate muffins had a moist texture. It was not too sweet even after using a generous quantity of chocolate chips. So people with a sweet tooth can look into adding another 1/4 cup of sugar.

My Notes:

Usually while making flax eggs, it is suggested to use 3 tablespoons of water for 1 tablespoon of ground flaxseed. I have used an additional 2 tablespoons of water because I felt that the batter might be a bit stiffer. Even after this, I had to add some more milk at the end to get a better consistency of the batter.
I used the dry measuring cups (the standard cups which we use to measure flour, sugar, etc) to measure 2/3rd cup of sour cream. Wondering if this was the reason why the batter had a thicker consistency. Maybe I should have used the liquid measuring mug to measure the sour cream because that will have a bit more sour cream than the dry cup. Nonetheless, the muffins tasted very good. I wouldn't consider this as an error but just noting it down so that I will remember to try it the other way the next time.
Similarly, the quantity of sugar too can be increased a little bit (by another 1/4 cup) for those who prefer slightly sweeter muffins.
Baking muffins at a higher temperature first and baking at a reduced temperature gives a nice lift and dome-shaped muffins.

Nutrition Facts

Sour Cream Double Chocolate Muffins

Amount Per Serving

% Daily Value*

Potassium 150mg3%

Total Carbohydrates

32.5g

12%

* Percent Daily Values are based on a 2000 calorie diet.

Try this recipe, click a pic and hashtag it #egglesscooking - Proudly showcase your creations on Instagram, Facebook & Twitter!