egg substitute
.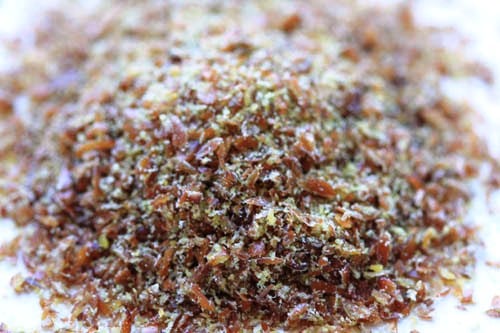 I top it on both cold and hot cereals and salads, blend it with the rest of the ingredients while making smoothies, milkshakes. Various parts of this versatile plant are used to make fiber, dye, paper, medicines and soap. Textile made out of flax is called linen.
How To Buy and Store Flax Seeds?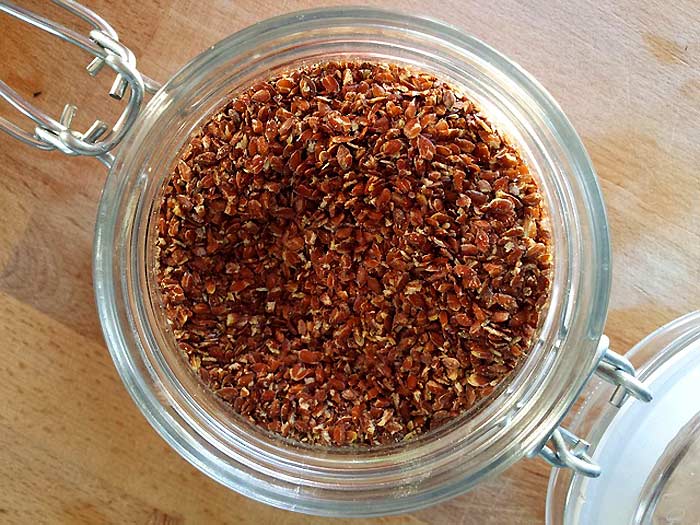 Although ground flaxseed or flaxseed meal is readily available in the grocery stores, it is recommended to buy the whole seeds and grinding them as and when needed. Also the ground flax seed should be stored in a well sealed container in the fridge or freezer. Otherwise it will turn rancid. Learn more about flax seed and how it is used in cooking/baking.
Interesting Facts About Flax Seeds
Just 2 tablespoons of flax seed meal delivers 4 grams of fiber, as much fiber as 1 and 1/2 cups of cooked oatmeal! Studies prove that when this is added to the diet, harmful LDL cholesterol drops, while good HDL cholesterol stays put.
Flax seed contains high levels of lignans, a natural antioxidant, which can maintain breast and colon health by binding circulating estrogens that might promote unchecked cell growth. To get the lignans that are in just 2 tablespoons of flax seed meal, you'd need to eat about 30 cups of fresh broccoli.
Flax seed is a mega-source for the plant version of omega-3 called Alpha-Linolenic Acid. The oil in flaxseed is about 50% ALA. One serving (which is 2 tablespoons) contains 2400 milligrams of omega-3.

| Prep Time | Cook Time | Makes |
| --- | --- | --- |
| 02 Mins | 05 Mins | Flax Egg (1 Egg Equivalent) |
| Author | Category | Method |
| Madhuram | Food | Cooking |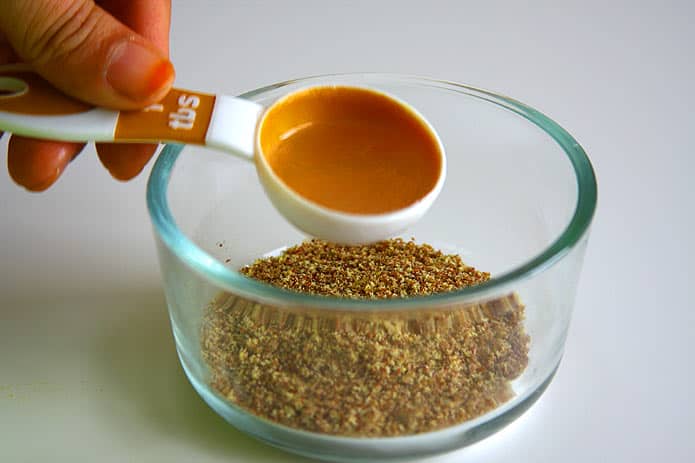 Flax seed egg substitute mostly works in recipes which does not require a light/fluffy texture. I personally use flax egg replacement in recipes in which eggs are used as a binding agent, rather than as a leavening agent or for moisture.

Ingredients:
1 tablespoon

ground flax seeds

3 tablespoons

warm water
Procedure:
Here I'm going to tell you the most commonly used flax seed egg recipe:
Take a tablespoon of ground flax seed.

Add 2.5 to 3 tablespoons (I personally prefer 3) of warm water.

Whisk it for a few minutes and set it aside.

After about 5 minutes you would see a change in the texture. It would become gelatinous, sticky. Now the flax egg is ready to be used in your recipe as egg substitute.
My Notes:
Throughout the internet and in vegan baking books one can find flax egg recipes. Flax egg is best suited as an egg substitute in waffles, pancakes, bran muffins, oatmeal cookies, etc.
I have come across two flax egg substitute ratio. In the sense, in place of 1 egg in a recipe, one of the following 2 flax egg recipes can be used. Either one tablespoon of flax seed meal can be whisked with 2.5 to 3 tablespoons of warm water (this is the most commonly used flax egg substitute method) or 1 teaspoon on ground flax seed can be mixed with 1/4 cup of warm water. (This is from the book Sinfully Vegan by Lois Dieterly).
I have tried both and do not find much of a difference. Or maybe I should try the same recipe twice with these two flax egg recipes and see how it turns out to know the impact. But that later.

Try this recipe, click a pic and hashtag it #egglesscooking - Proudly showcase your creations on Instagram, Facebook & Twitter!