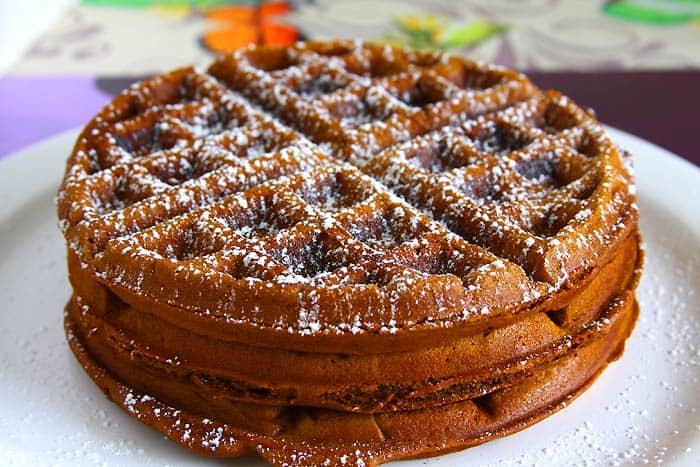 It's been a while since I tried any new eggless pancakes-waffles recipe and last weekend I got this idea to try vegan gingerbread waffles and surprise the kids before they woke up.
I recently bought cooking molasses to bake gingerbread cookies as I wanted to blog about it before this Christmas season because I usually get requests for eggless gingerbread cookie recipe around this time of the year and I had been postponing it forever.
I have had tremendous success tinkering my vegan waffles recipe to make all kinds of waffles, so I thought of doing the same to make some healthy gingerbread waffles.
I mostly use whole wheat pastry flour while making pancakes and waffles because it turns out very good without any major difference in taste and texture, unlike other baking recipes which might need some all-purpose flour so that it doesn't taste healthy or different.
How To Make Vegan Gingerbread Waffles?
Here are the step-by-step procedure to make delicious vegan gingerbread waffles: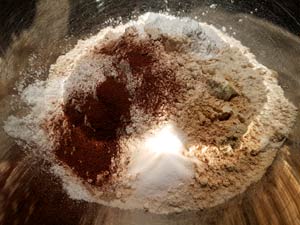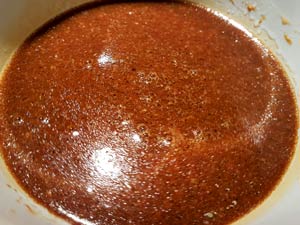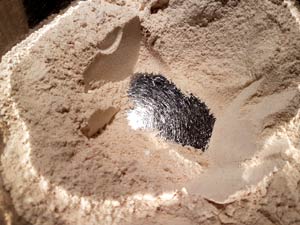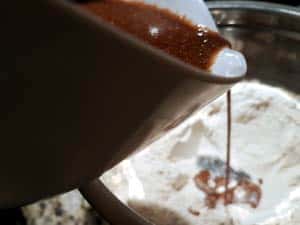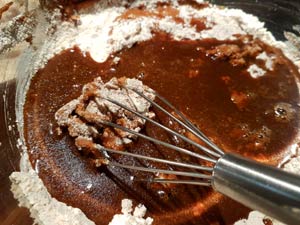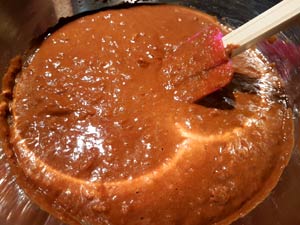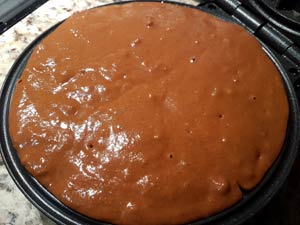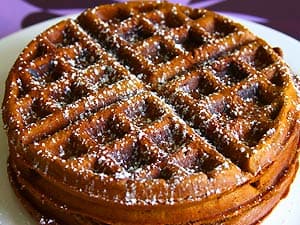 | | | |
| --- | --- | --- |
| Vegan Gingerbread Waffles Recipe | | |
| Prep Time | Cook Time | Makes |
| --- | --- | --- |
| 15 Mins | 5 to 6 Mins/Waffle | Three 8-Inch Circle Waffles |
| Author | Category | Method |
| Madhuram | Waffles | Cooking |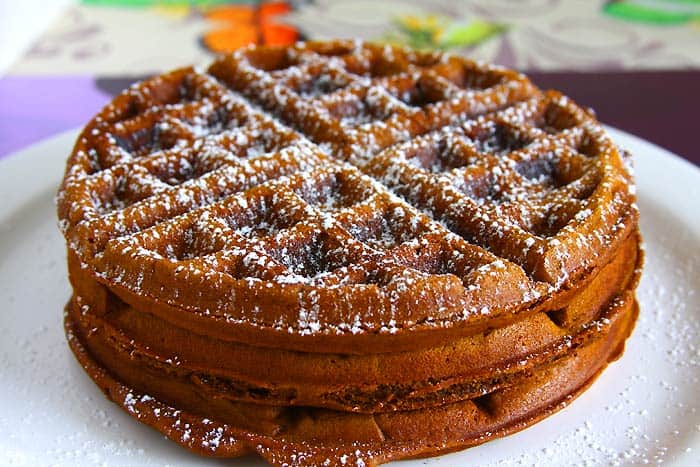 This easy gingerbread waffle recipe is sure to be a hit any time of the year, not just during the holiday season.

Wet Ingredients Part 1:
2 cups

whole wheat pastry flour/gluten-free mix

1 tablespoon

baking powder

1 tablespoon

cornstarch

1 tablespoon

ground ginger

1 and 1/2 teaspoons

ground allspice

1/4 teaspoon

salt
Dry Ingredients Part 2:
1 and 1/2 cups

almond milk

1/2 cup

molasses

1/4 cup

brown sugar

3 tablespoons

avocado oil (can use any oil)

1 teaspoon

apple cider vinegar
Procedure:
Mix the dry ingredients listed in Part 1 in a large bowl and set aside.
In another medium-sized bowl stir together all the ingredients listed in Part 2.
Pour the liquid mix into the flour mix and combine well. Leave the batter for at least 10 minutes.
Heat the waffle pan and lightly grease it with non-stick cooking spray on both the sides (top and bottom). Read the instructions for your waffle iron and once it is ready, pour the batter and lightly spray the batter with non-stick spray (this tip I learned from one my readers who had commented that she does it to make double sure that the batter doesn't stick to the lid of the iron).
Once it is ready, serve it hot topped with sprinkled confectioner's sugar and/or whipped cream.
My Notes:
So this vegan gingerbread waffle recipe also starts with whole wheat pastry flour and a generous quantity of ground ginger of course. You can either add allspice powder or ground cinnamon, but I prefer allspice because it has the flavor combo of cloves, nutmeg and cinnamon all put together and makes the kitchen smell like the Holidays and uplifts the mood in general.
Because we are using whole wheat pastry flour you might need a little bit extra liquid, either more of the non-dairy milk you are using or water because we are making vegan gingerbread waffles, remember?
Initially just follow the measurements listed in the recipe and later seeing the batter consistency add a tablespoon or two of water if necessary. Do not make it very watery otherwise you might not get nice, thick waffles.
I also tried this whole wheat gingerbread waffles recipe with Bob's Red Mill gluten-free mix to make gluten-free gingerbread waffles, and it turned out great. But while making the gluten-free version, I did not add the 1 and 1/2 cups of milk right away. I started with 1 cup and added more, little by little as I went because gluten-free flours tend to become watery even with the lesser amount of liquid.

Nutrition Facts
Servings: 12 (12 Triangles from 3 Waffles)
Per Serving
% Daily Value*
Calories

204

Total Fat

8g

10%
Saturated Fat

6.5g

32%
Trans Fat

0g

Cholesterol

0mg

0%
Sodium

62mg

3%
Potassium 429mg
Total Carb

31.4g

11%
Dietary Fiber

3g

11%
Sugars

11.6g

Protein

2.8g

Vitamin D 0mcg
Calcium 92mg – Iron 2mg

Try this recipe, click a pic and hashtag it #egglesscooking - Proudly showcase your creations on Instagram, Facebook & Twitter!