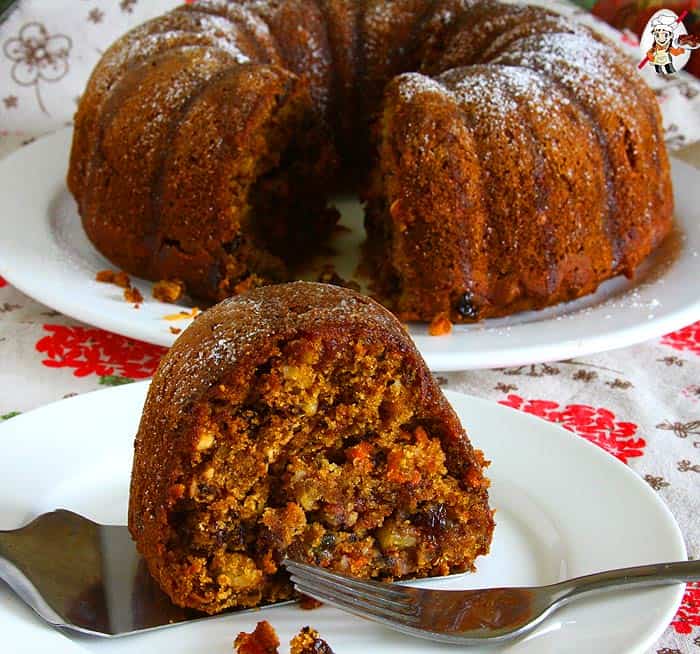 Fruitcake in India is a Christmas staple just like around the world and I (my husband as well) grew up eating moist and dense fruitcake loaded with dried fruits and nuts bought from local bakeries all our childhood. It was actually called plum cake. Only after moving to the US, I got acquainted with the term fruitcake.
Ever since I started baking one of the recipes I have always wanted to try was the Christmas fruit cake, just like the one I had when I was living in India. Little did I know that a traditional fruitcake starts with soaking the dried fruit mixture in rum for weeks.
Being a non-alcoholic family that ours was that was never going to be an option. That's when I started looking for simple fruitcake recipes and I have tried a few varieties of easy fruitcake recipes over the past 12 years.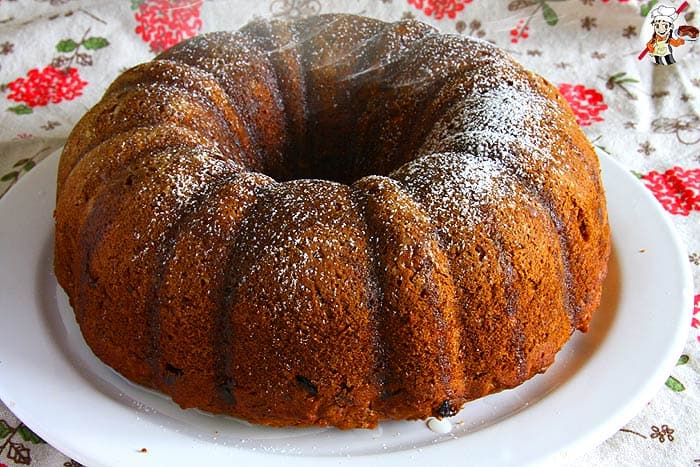 For instance, this vegan fruit cake recipe was the first one I tried, and can you believe that this recipe doesn't have any added fat in the form of butter or oil? I used unsweetened applesauce for the eggs called for in the recipe.
The next I tried was this eggless fruit cake bars recipe in which Ener-G egg replacer is substituted for eggs.
Not just fruitcake but you can also find a couple of fruitcake cookie recipes too if you are in a hurry but want to bake something which tastes like fruitcake.
Another fruitcake type recipe which I make almost every Christmas is this coconut macaroon and fruitcake mixed in one, fruitcake coconut cookies. Sweetened condensed milk not only sweetens the cookie but also acts as an egg substitute.
This Christmas fruitcake cookies recipe is also a favorite in our household.
To keep up with the tradition of baking something like fruitcake for 2019 Christmas it was this Trinidad coconut fruit bread recipe. Filled with coconut, dried fruit, and nuts this was one of a kind of sweet bread!
While browsing for recipes for easy fruitcake recipe for 2020 Christmas I stumbled upon this carrot fruitcake recipe on my favorite website, Taste of Home.
Luckily I had all the ingredients at home and especially a huge bag of carrots! Using carrots in a fruitcake made me curious to try the recipe and also it was easy to put together.
I wanted to make the recipe a bit healthy so substituted some of the oil with unsweetened applesauce, used flax eggs for part of the eggs to be replaced, and also increased the quantity of baking powder and baking soda to make good for the remaining eggs used in the original recipe. The result was a moist and yummy fruitcake that didn't taste like it was low-fat or like it had undergone a lot of changes.
This easy fruitcake recipe is lower in calories than the original recipe and also cholesterol-free. Now, who wouldn't want to have such a recipe handy during the holidays when we end up devouring more than we actually should!
I also decided to omit the icing to be poured on top of the cake and just went with dusting the fruitcake with some powdered sugar.
How To Make Easy Fruitcake with Carrots?
Here are the step-by-step pictures on how to bake delicious fruitcake recipe from scratch.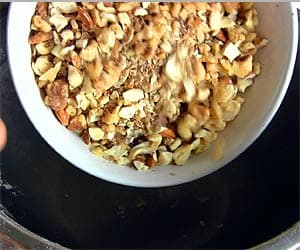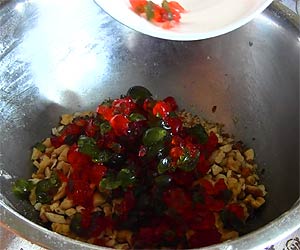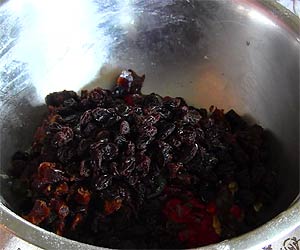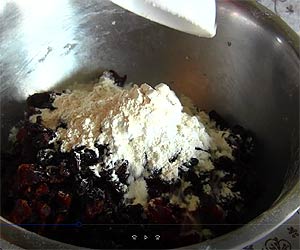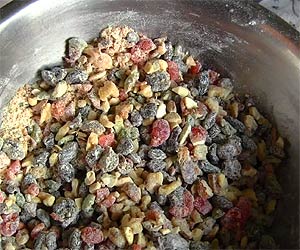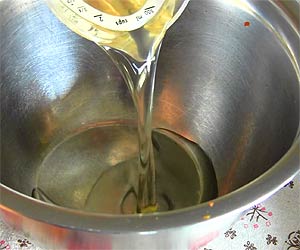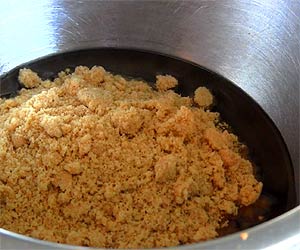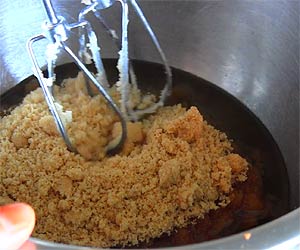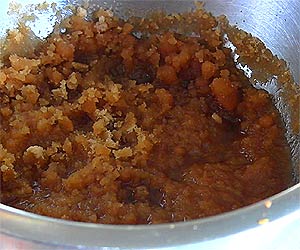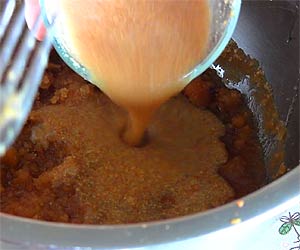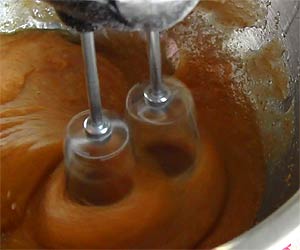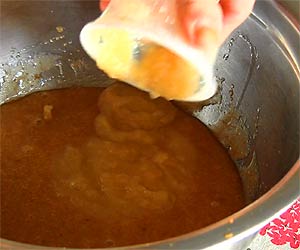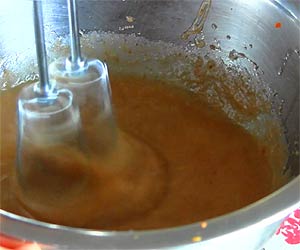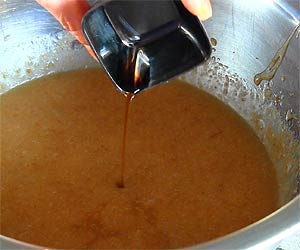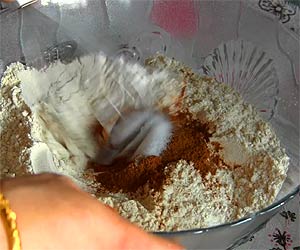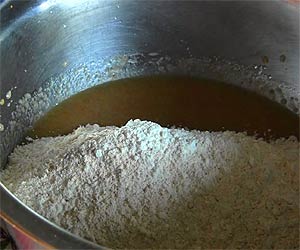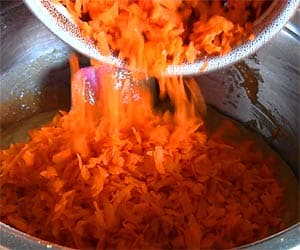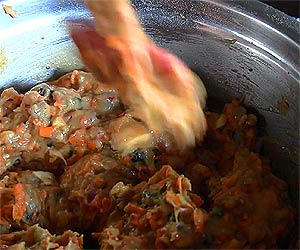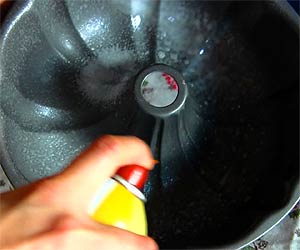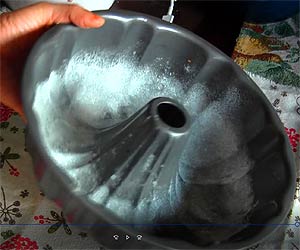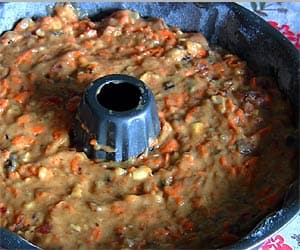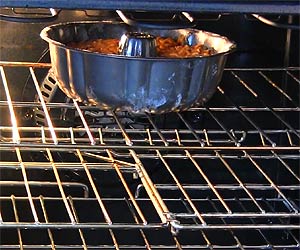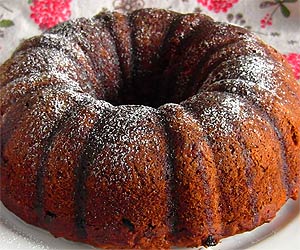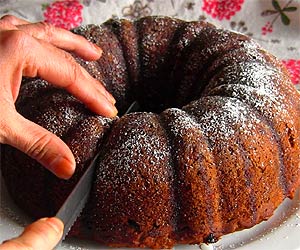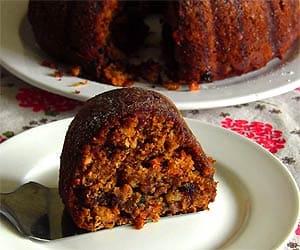 | | | |
| --- | --- | --- |
| Easy Fruitcake Recipe with Carrots | | |
| Prep Time | Cook Time | Makes |
| --- | --- | --- |
| 30 Mins | 60 Mins | 16 Slices |
| Author | Category | Method |
| Madhuram | Food | Cooking |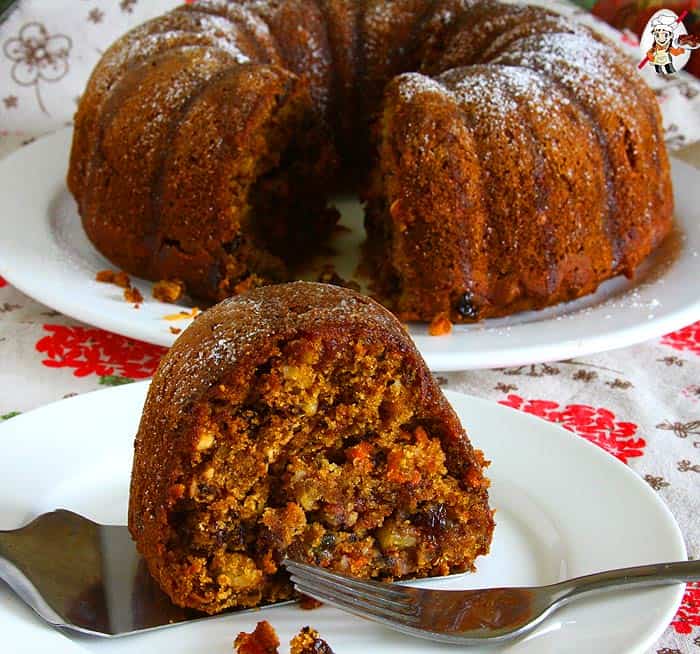 Looking for an easy fruitcake recipe to bake during Christmas? Look no further, because I have got you the best and easiest fruitcake recipe you can ever bake which is loaded with a special surprise ingredient, carrots! Also chock-full of dried fruits, candied fruits, and nuts like a true fruit cake!

Ingredients:
1-1/2

cups chopped nuts (I used almonds, cashew, and walnuts)

1 cup

chopped mixed candied peel

1 cup

chopped dates

1 cup

raisins

3 cups

finely shredded carrot

1 cup

all-purpose flour

2 cups

whole wheat pastry flour

2 cups

brown sugar

1 cup

sunflower oil

1/2 cup

unsweetened applesauce

2

flax eggs (2 tablespoons ground flaxseed + 8 tablespoons water)

1 teaspoon

vanilla extract

2-1/4 teaspoons

baking powder

2-1/4 teaspoons

baking soda

2 teaspoons

ground cinnamon

1 teaspoon

salt

orange zest

optional
Procedure:
Pre heat oven to 325F/160C degrees.
In a medium-sized bowl, combine the nuts, candied fruit, dates, raisins. Add 1/2 cup flour; toss to coat.
In a large bowl, combine sugar and oil. Add flax eggs and beat well. Add the unsweetened applesauce and beat well.
In another bowl, mix the remaining flour (2 and 1/2 cups), baking powder, baking soda, cinnamon, salt, and orange zest, if using.
Gradually add to sugar mixture, beating until smooth. The batter will be stiff.
Fold in carrots and the floured fruit and nut mixture.
Transfer to a well-greased and floured Bundt pan.
Bake at 350° for 55-60 minutes or until a toothpick inserted in the center comes out clean.
Cool in pan for 15 minutes before moving to a wire rack to cool completely.
Dust with icing sugar if preferred.
Taste:
This easy fruitcake recipe had the perfect sweetness and texture. It had the perfect ratio of fruits and nuts.
Best of all it didn't have the eggy taste and smell, unlike the usual fruitcakes. I had used 2/3rds of whole wheat flour instead of all-purpose flour and it didn't affect the taste and texture of the fruitcake.
My Notes:
I used 1/2 cup each of almonds, walnuts, and cashews for the 1 and 1/2 cups nuts mentioned in the recipe. Feel free to use any nuts of your choice.
I think we can even reduce the quantity of sugar by at least 1/4th of a cup because the dry fruit mix and dates are plenty enough to sweeten the fruitcake.
If the cake batter is too thick add a few drops of water or milk so that it's in a nice spreadable consistency. I didn't have to do this.
The original recipe mentions baking this moist fruit cake for 75-80 minutes and I had set the oven timer to 80 minutes, but around 55 minutes itself I could get a well-baked aroma and so tested the doneness of the cake by inserting a wooden skewer into the cake and it came back without any crumbs sticking to it. So I removed the cake from the oven around the 57th minute. The size of the pan, oven temperature, etc might influence how quickly the cake bakes. So have a close look at the oven and also for the smell.
Golden raisins, dried pineapple, dried cranberry, currants, prunes can also be used.
If you want to bake this easy fruitcake in loaf pans you can use two 9×5 inch loaf pans. The baking time will vary. Also if you feel that the top is getting browner quicker use aluminum foil to cover the pan. Baking it in loaves makes it perfect for gifting.
Use plastic wrap to individually wrap the slices or loaf of fruitcake so that you can freeze it and use it later. Actually, fruitcake tastes better when it is given some time to age.
Nutrition Facts
Easy Fruitcake Recipe with Carrots
Amount Per Serving
% Daily Value*
Potassium 258mg5%
Total Carbohydrates
59g
21%
* Percent Daily Values are based on a 2000 calorie diet.


Try this recipe, click a pic and hashtag it #egglesscooking - Proudly showcase your creations on Instagram, Facebook & Twitter!