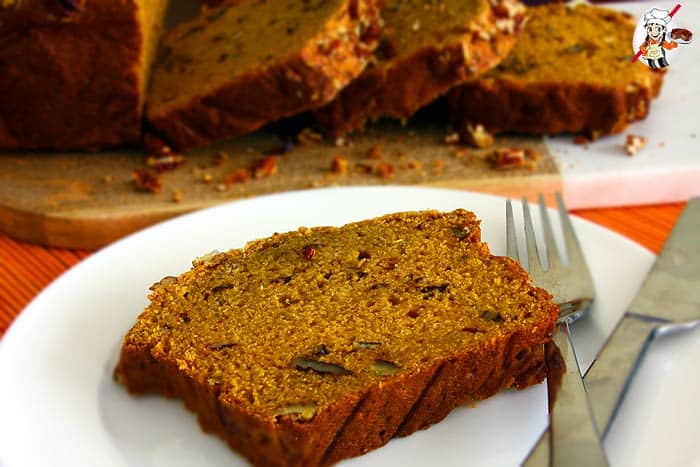 These days I'm consuming sweet potatoes instead of rice for lunch. I usually pressure cook it. The cooking time varies depending upon the variety of sweet potatoes and how fresh it is. The other day it got cooked too much and was way too mushy for my liking so I didn't feel like eating it.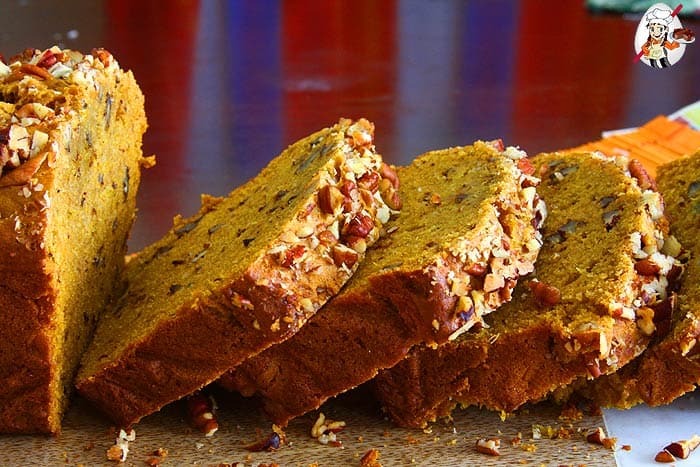 I was planning to use the mashed sweet potato to either make these vegan sweet potato pancakes or gluten-free sweet potato waffles. I don't know about the boys but I was getting bored with pancakes and waffles and wanted to try something else with the mashed sweet potato.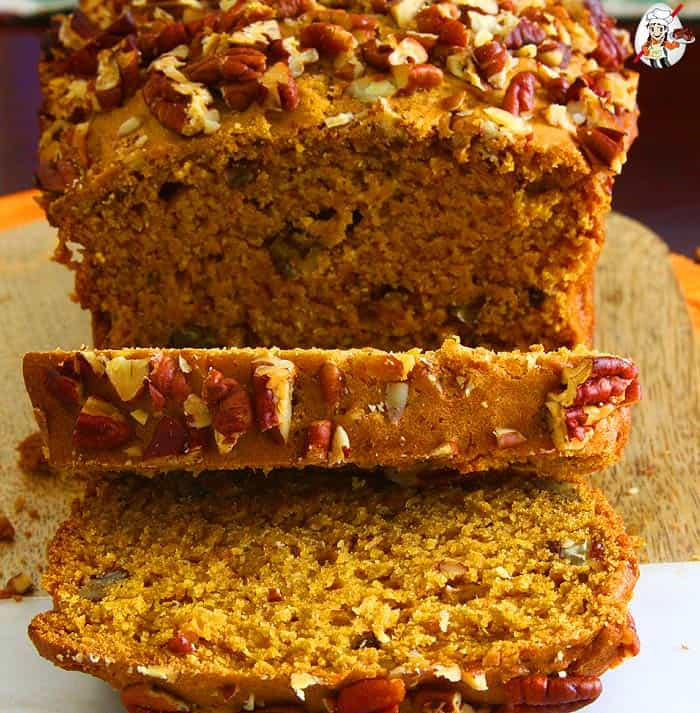 My choice was either sweet potato muffins or sweet potato bread. I was looking for recipes for both and after blog hopping for almost an hour, I made up my mind to use my very own Starbucks copy cat banana bread recipe and replace the mashed banana with mashed sweet potato.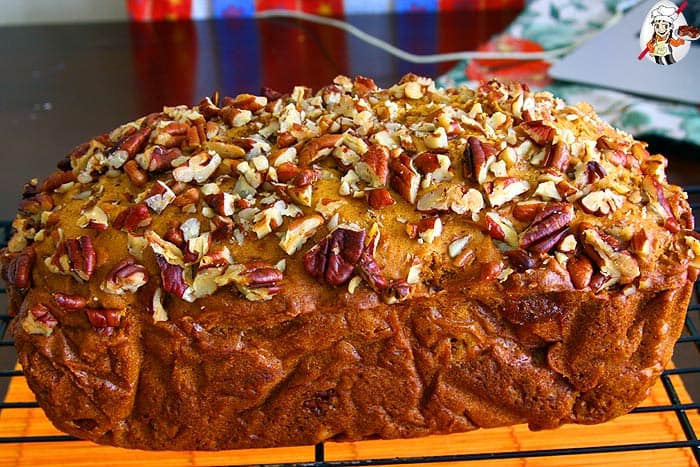 I vividly remember how well the banana bread turned out so I was confident that this sweet potato bread will be equally good.
I used kefir instead of buttermilk for this sweet potato bread and also used a combination of brown sugar and white sugar. These are very minor variations that you can play around with and won't affect the outcome of the bread.

| | | |
| --- | --- | --- |
| Sweet Potato Bread Recipe | | |
| Prep Time | Cook Time | Makes |
| --- | --- | --- |
| 20 Mins | 70 Mins | One 8×4-inch loaf/12 slices |
| Author | Category | Method |
| Madhuram | Breads | Baking |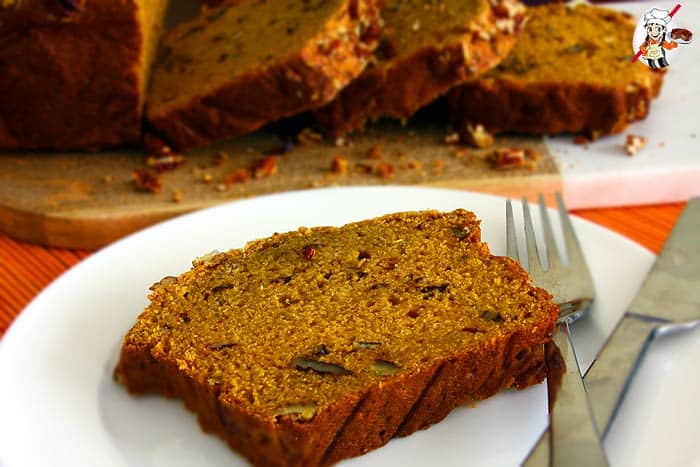 Having leftover mashed sweet potato? Looking for ways to use it up? Then this simple sweet potato bread is the answer! Nothing fancy or complicated to make, but full of flavor. Mashed sweet potato can be substituted with cooked squash and pumpkin as well.

Ingredients:
Part 1:

2 cups

all-purpose flour

1 teaspoon

baking soda

1 teaspoon

ground cinnamon

1/4 teaspoon

salt

Part 2:

1/2 cup

sunflower oil

1/3 cup

kefir

3/4 cup

white sugar

1/2 cup

brown sugar

1 teaspoon

vanilla extract

1 and 1/4 cups

mashed sweet potato

1 cup

chopped pecans (optional)

Procedure:

Preheat oven to 325 degrees. Line an 8×4 inch baking pan with parchment paper and lightly grease it with non-stick cooking spray.
In a large bowl mix together the ingredients listed in Part 1 and set aside.
In a medium-size bowl stir together the ingredients listed under Part 2 except for the mashed sweet potato and pecans, if using.
Add the wet ingredients to the dry and stir well. The mixture will be thick and dry.
Add the mashed sweet potato and stir until incorporated. Once you add the sweet potato you will notice that the batter will become moistened and doesn't look very dry. If you think that the batter is still stiff, you might want to add a few tablespoons of water/milk.
Mix in 3/4 cups of pecans and pour the batter into a loaf pan. Top it with the remaining 1/4 cup of pecans and put it in the oven.
Bake for 60-70 minutes or until a toothpick inserted in the middle of the bread comes out clean. If you think the top of the bread is getting too dark cover it with a piece of aluminum foil.
Remove the pan from the oven and place it on a wire rack to cool completely. After about an hour or so remove the bread from the pan and leave it on the wire rack overnight, loosely covered. Slice the bread the next day. This ensures that the flavors settle in the bread and also enables easy and clean slicing. You should give at least 6-7 hours before slicing quick bread.

My Notes:

Always with quick bread like this sweet potato bread, leave it overnight and slice it the next day. This helps with easy slicing of the bread and also allows the flavors to set in well.

Nutrition Facts For Bread w/ Pecans

Sweet Potato Bread

Amount Per Serving

% Daily Value*

Potassium 343mg7%

Total Carbohydrates

47.3g

17%

* Percent Daily Values are based on a 2000 calorie diet.

Try this recipe, click a pic and hashtag it #egglesscooking - Proudly showcase your creations on Instagram, Facebook & Twitter!