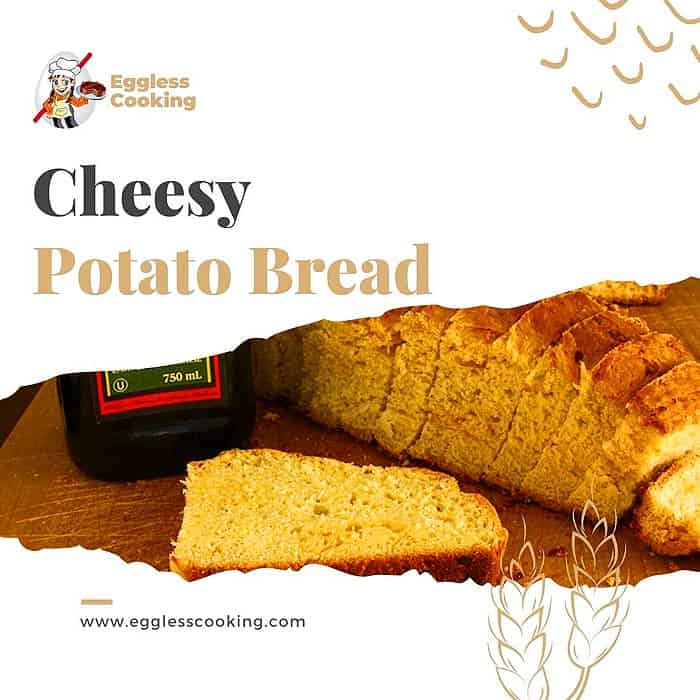 Sometime last month I wrongly ordered 4.5kg of potato thinking it was 4.5lbs and ended up having a huge sack of potatoes sitting on the kitchen floor staring at me. Why on the kitchen floor do you ask? Where am I supposed to store it in the small townhouse of mine!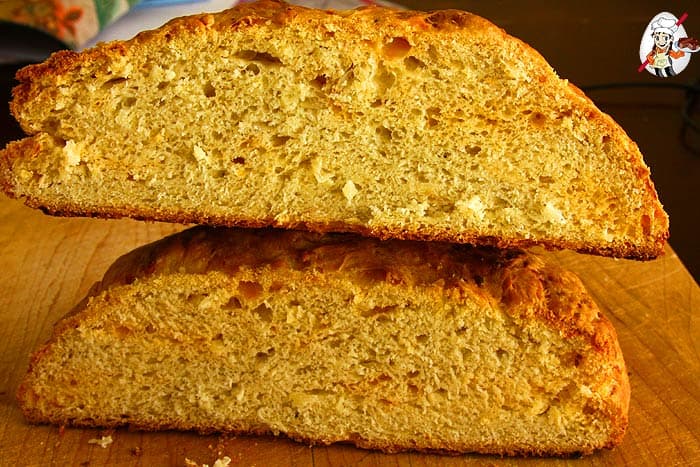 Dear husband was secretly enjoying my plight because it's him who usually messes up and is always on the receiving end of my wonderful wishes for his excellent work, but this time it was me who messed up.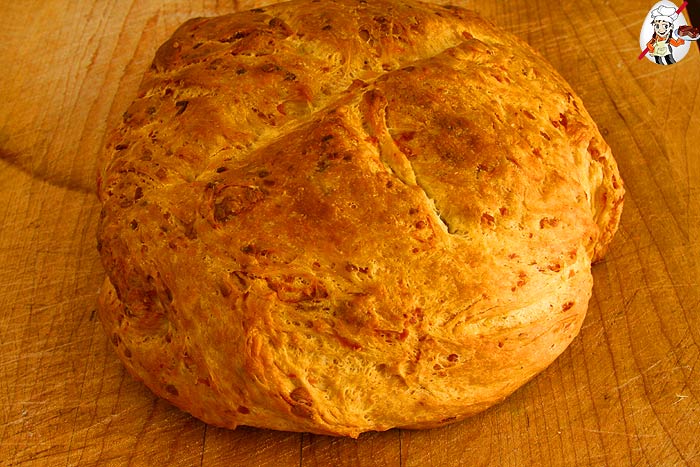 I made some French fries, aloo paratha, potato curry, and all other usual Indian dishes and still was left with what looked like a ton of potatoes.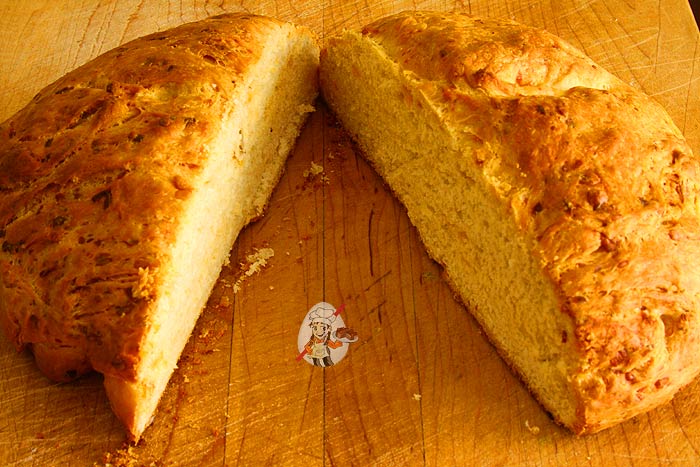 I was searching Pinterest, Taste of Home for innovative potato recipes and tried a few too. Some were huge failures, but some turned out very well. I'm going to quietly leave out the failures and talk more about the successful potato recipes and this cheesy potato bread is one such excellent recipe! I got it from Taste of Home's website.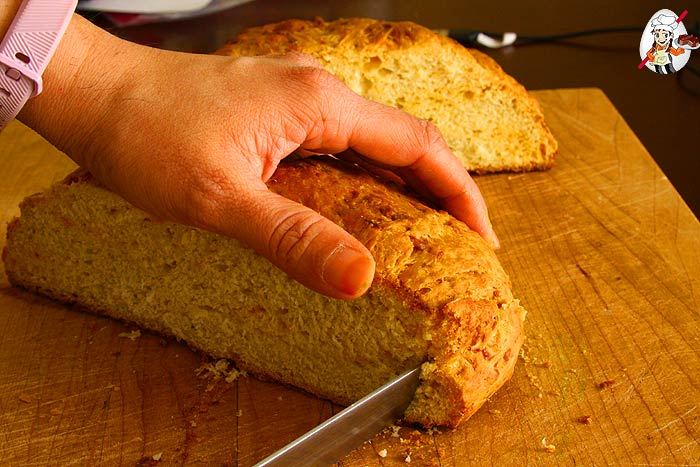 This potato bread recipe is very easy to bake. The whole house smells lovely like a bakery while the bread is baking and out of the oven and the taste is on par as well.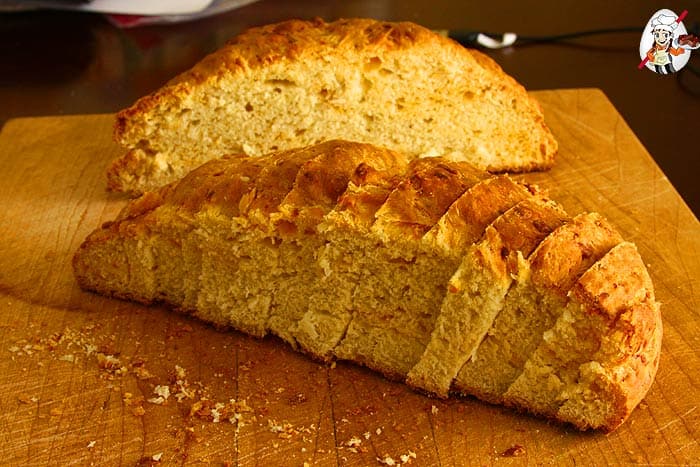 And trust me when I say this recipe won't be a one-time thing. It will definitely become a regular thing you bake at home.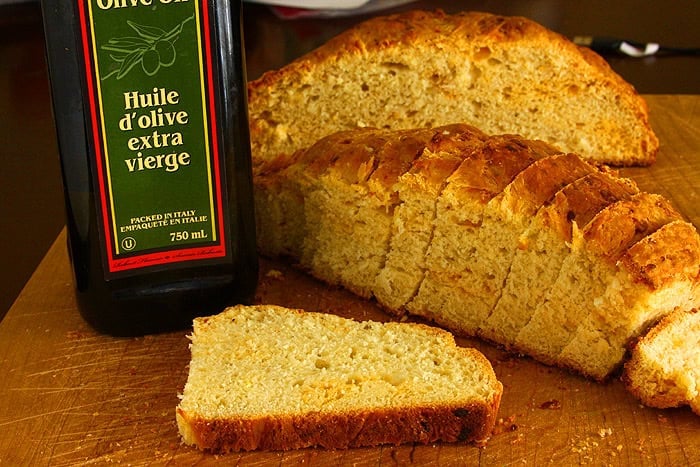 How To Make Cheesy Potato Bread?
Here are the step-by-step instructions on how to make delicious cheesy potato bread from scratch: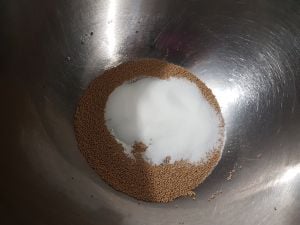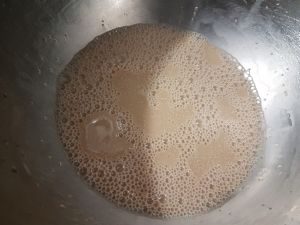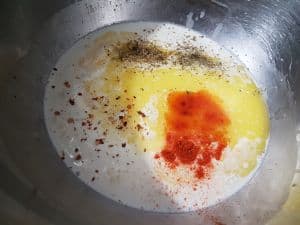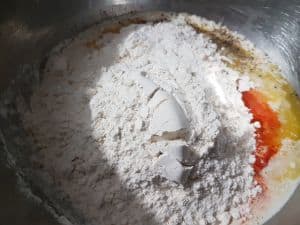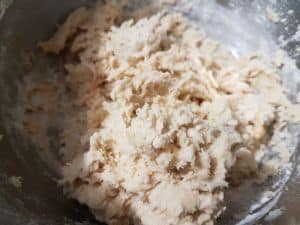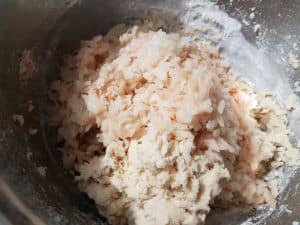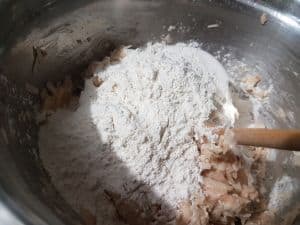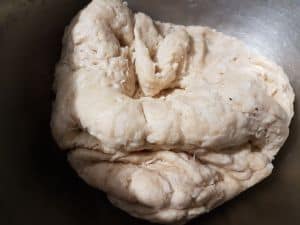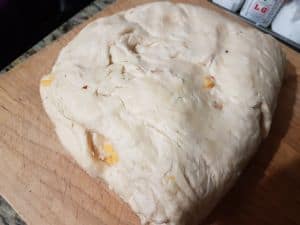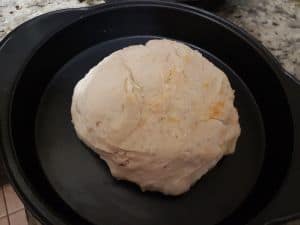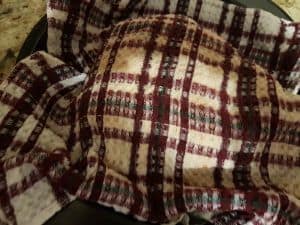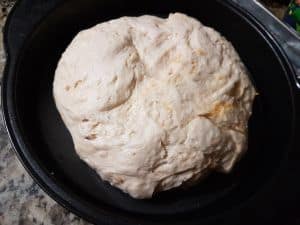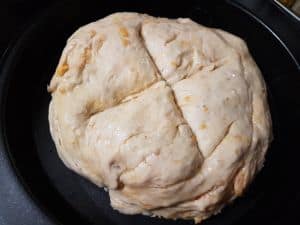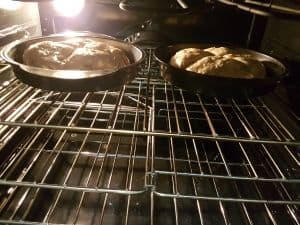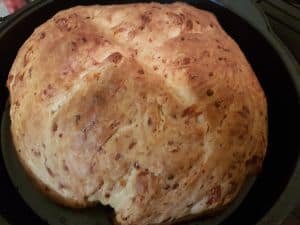 | | | |
| --- | --- | --- |
| Cheesy Potato Bread Recipe | | |
| Prep Time | Cook Time | Makes |
| --- | --- | --- |
| 30 Mins | 40 Mins | 2 Loaves |
| Author | Category | Method |
| Madhuram | Breads | Baking |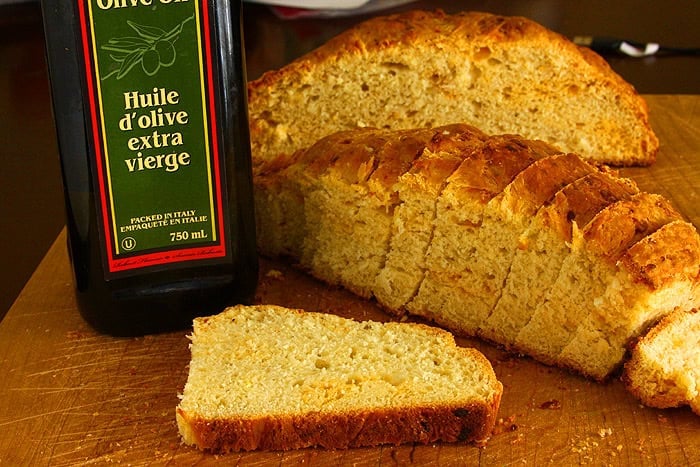 Want to bake fresh bread at home? Worried that it's a daunting task? Not anymore! This cheesy potato bread is the easiest yeasted bread recipe you will ever bake which will taste amazing as well!

Ingredients:
2 packages (1/4 ounce each)

active dry yeast

2 tablespoons

sugar

1/2 cup

warm water (110° to 115°)

1 cup

half-and-half cream

5 tablespoons

butter, melted, divided

1 tablespoon

salt

1 teaspoon

dried Italian seasoning

1/4 teaspoon

crushed red chili flakes

1/8 teaspoon

cayenne pepper

5-1/2 to 6 cups

all-purpose flour

2 cups

finely shredded peeled potatoes

1 cup

shredded cheddar cheese
Procedure:
Add yeast, sugar, and warm water to a large bowl and whisk together until it's dissolved. Leave it until foamy, for about 5 minutes.
To the foamy yeast mixture add cream, 3 tablespoons butter, salt, herb seasoning, crushed pepper, cayenne pepper, and 2-1/2 cups flour; beat on medium for 2 minutes.
Stir in potatoes and enough remaining flour to form a soft dough. I added about 3 and 1/4 cups of flour. You may end up adding more or less the same.
Flour a large cutting board or the kitchen counter and turn the dough onto it. Keep kneading until smooth and elastic. It may take 8-10 minutes. The dough will be a little sticky. You can grease your hand/fingers with some oil and it would make the job easier.
Place the dough in a greased bowl, turning once to grease top. Cover and let rise in a warm place until almost doubled for about 1 hour. I prefer placing the bowl in the oven with the light on. This mild warmth will help in rising especially if it's wintertime.
On a floured surface punch the dough down. Pat into a 1/2-in.-thick rectangle.
Sprinkle cheese evenly over dough.
Fold dough over the cheese and knead it well. Divide the dough in half.
Shape into two round loaves; place in greased 9-in. round baking pans. Cover and let rise until doubled, about 45 minutes.
While the dough is doubling in size preheat the oven at 400F/200C.
Cut an X on top of each loaf; brush with remaining butter. Bake for 35-40 minutes or until golden brown. Remove from pans to cool on wire racks. Mine looked done after 35 minutes. Also, another tip to check for the doneness of bread is to tap the bottom of the bread by thumping it like a drum with your thumb. The bread will sound hollow if it's done.
Taste:
I was convinced that this bread recipe was a winner just by the aroma it spread across the house. It only got confirmed further when I sliced it and was able to witness the beautiful texture of the airy bread! I felt like a pro!
When the slice was toasted lightly and spread with salted butter the taste was simply heaven! You have to try it believe me!
My Notes:
I tried the same potato bread recipe with whole milk instead of cream the next time I baked it and didn't notice any difference at all. I presume that evaporated milk will also be a good substitute for the cream.
I add some dried Italian herb seasoning and crushed red chili flakes which was not mentioned in the original recipe and which I assume enhanced the aroma and taste of this potato bread.
The nutrition information of the bread is on the basis that each loaf is cut into 12 slices.
Nutrition Facts
Cheesy Potato Bread
Amount Per Serving
% Daily Value*
Potassium 89mg2%
Total Carbohydrates
26.6g
10%
* Percent Daily Values are based on a 2000 calorie diet.


Try this recipe, click a pic and hashtag it #egglesscooking - Proudly showcase your creations on Instagram, Facebook & Twitter!