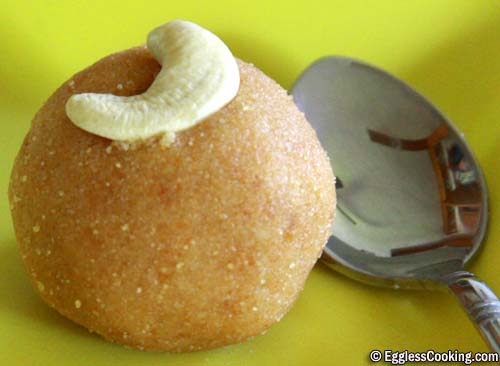 When I was growing up, my favorite after school snack was the pela pindi unttalu my grandmother used to prepare for me. It's powdered toasted rice, shaped into balls adding either jaggery or sugar. It's nothing fancy but I just loved it and still am a big fan. My grandmother used to prepare the powder for me in bulk and send it to me until she passed away last year, so I did not get a chance to make it myself. I wanted to introduced this traditional dish to my son, so I started the process. I can't believe how painstaking task it is and I'm floored by the fact that she made this for me each and every time I wanted this. She prepared it for me even 2 years back when I was pregnant and she was 77 years old. I think I should have chosen this recipe to pay my tribute to my grandmother for the JFI – Love event. Now let's proceed to the recipe.

| Prep Time | Cook Time | Makes |
| --- | --- | --- |
| 3 Hrs | 1 Hr | 2.5 Cups of Flour |
| Author | Category | Method |
| Madhuram | Sweets | Cooking |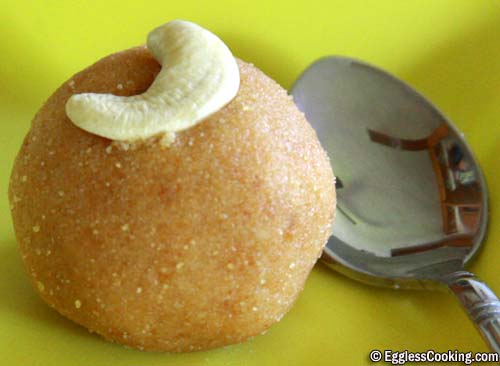 A recipe to prepare authentic toasted rice powder.

Ingredients: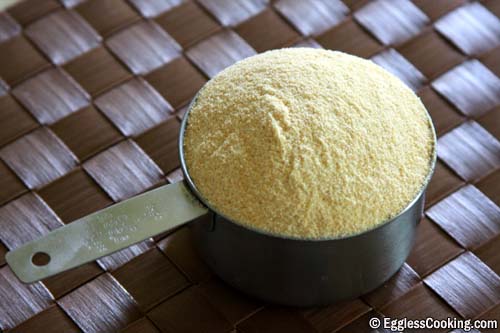 Ingredients For The Undalu/Urundai:
2.5 Cups

Toasted Rice Powder

3 to 5 Tablespoons Or As Per Your Taste

Powdered Jaggery Or Sugar

1-2 Teaspoons

Ghee

As Required

Milk
Procedure:
Wash the rice a couple of times, drain it in a colander completely and spread it on a clean cloth or unprinted paper. Let it dry for 3 hours. Now toast a handful of rice in a dry frying pan. It has to be nice and golden brown. Don't toast all the rice at once. The key point is that all the rice should be toasted evenly and should not get burnt. That's why it's done little by little. This is how it's done originally. By the time I toasted 1 cup of the rice, my knees were paining like anything and moreover the rice was not toasted evenly also. I think if it's a gas stove the process can be completed a little quickly. I have an electric range. When I reduced the heat, it was not getting browned, but when I increased the heat, it was getting burnt.
So I got an idea of toasting it in the microwave oven. But that also did not give the result I expected. Then I spread the rice in a cookie sheet and toasted it in the oven at 350 F until the rice was golden brown (approx. 35-40 minutes). Keep checking it every 10 minutes and give it a toss. The rice was toasted perfectly. Let it cool down for a while and then powder it in a blender/food processor. Store it in a clean air tight container.
Here is the close-up shot of the rice toasted using a frying pan. Notice that it is not toasted evenly.

Rice toasted in the oven.

Comparison.
Procedure Pela Pindi:
Combine all the ingredients and shape into balls, like you would prepare rava laddus. Add ghee or milk as required to get the correct consistency. Personally I prefer the jaggery undalu.

Try this recipe, click a pic and hashtag it #egglesscooking - Proudly showcase your creations on Instagram, Facebook & Twitter!

Can you let me know what this dish is called in your language?