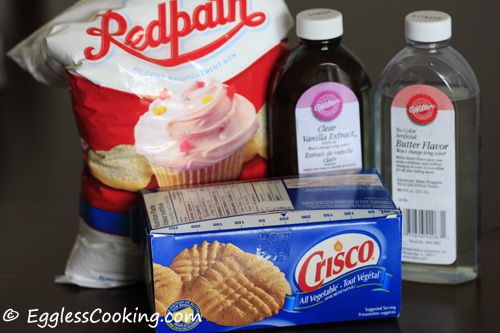 I have finally completed the Course 1 of Wilton's Cake Decorating Courses. It was fun and interesting. It covers the basics of cake decorating. One can get the hang of various tools and materials needed for decorating a cake after completing this course. What seems impossible at first looks quite easy after taking the class. I decorated 3 cakes during the 1st course.
They were not perfect but at least I'm getting better than simply slathering frosting unevenly on my cakes. Like any other art, cake decorating too requires a lot of passion, patience, and practice. So if you are patient enough and can devote some quality time to practice you can master it in no time.
Usually each course has 4 classes, with one class per week. So in a month, you will be completing 1 course. Having 1 class per week also gives ample time for you to practice and clear the doubts you have when you go for the next class. Depending on the instructor you can take a cake or a cake dummy to the class. I hear that some instructors are strict and ask you to get the cake.
Mine was flexible so quite a few in my class got the cake dummy. I didn't know that such a thing existed, so I baked a cake. It's a model cake made with styrofoam available in various shapes (I have seen square and circle) and sizes. So you can practice on it, after you are done wipe the icing with a damp sponge and reuse it.
Cake dummy is available in Michaels and other cake decorating supplies stores. If you live in Canada, locate a Bulk Barn near you and forget Michaels.
You can get almost all Wilton cake decorating, candy making supplies at cheaper prices than Michael's. They even rent character cake pan sets.
Another interesting tip which I found here, is using a cake pan upside down instead of buying the cake dummies. That's really awesome. It's very easy to use, already in the shape and size of the cake you will be baking, easy to clean and you can reuse it countless number of times.
Assuming that you can bake a decent cake the next step is preparing the icing. The course book has the recipe for the Buttercream Icing used in the class. The recipe calls for meringue powder, which is a combination of egg whites, cream of tartar and other unrecognizable chemicals. Now, this was the first hurdle for me. I was in such a dilemma whether to use that powder or not.
I have eaten store-bought cakes and will also be eating it in the future and I don't mind the eggs. Bringing eggs home and cooking with it, is my phobia. By getting this powder I was not bringing actual eggs but I did not want to post here even the pictures of the cakes decorated with that icing. When I asked my instructor about a substitute for the meringue powder, she felt sorry that she did not have an answer.
I was thinking maybe I should use an equal amount of EnerG Egg Replacer powder itself. Then I discovered Wilton's Buttercream Icing Mix.
The instructions read that I just had to add water and butter/margarine to it and beat it with a mixer. When I read the ingredients, I was happy that nothing related to eggs was mentioned. So I happily picked it. After coming home I was scanning the list again and found mono-glycerides.
I have read earlier that unless and otherwise it is clearly specified vegetable derived mono-glycerides, all other glycerides are derived from animals. So I couldn't use that and returned it. Many omnivores and even some vegetarians may be thinking what's the big deal.
In this day and age of packaged and processed food one can't be really sure about what one is eating and the source. But what to do I'm one among the million quirky vegetarians!
The day for the 2nd class was nearing and I was supposed to take 3 cups of icing and here I was still wondering what to do. I thought maybe I should simply follow the recipe, prepare it, learn the decorating techniques and once I'm sort of good, I can start experimenting with a substitute for the meringue powder.
But I need not have worried after all in this era of Google serving information at your fingertips. A couple of recipe sites had Wilton's Buttercream Icing without the egg powder and the reviews were good too, telling that it had the consistency perfect for decorating. It was the exact same recipe given in the course book but minus the meringue powder. So I too decided to do the same and kept my fingers crossed.
To my surprise my instructor while testing each of our icing with some designs told me that mine was perfect for decorating and she couldn't believe when I told her that I did not add the meringue powder.
So girls, one problem solved. (There is another one in the 2nd course too! Yes, I enrolled for it and the 1st class is already over. Hope I will be able to find a solution for the Royal Icing too). What a relief!
Now that we have found an egg-free buttercream icing recipe, what to do next? We would be requiring icing in 3 consistencies. Stiff, Medium and Thin. Stiff consistency icing is used to make those gorgeous roses and other flowers and objects you see on the cakes. Medium consistency is used to make borders and related designs. Thin consistency is for writing on the cake and frosting the cake.
So while preparing the icing, you usually start with stiff, then add some water to get medium consistency and some more water to get a thin consistency. One should be careful while adding water, it's usually 1 or 2 tablespoons to the maximum. Again any mistake done is not irreparable, you can always add some confectioner's sugar or water to get the desired consistency.
Cake decorating is a massive topic and I'm a beginner. So I will try my best to cover important things here so that those who are interested and don't know where to start can get some sort of an idea of how to go about it. If you feel that I have overlooked something or have any questions/clarifications please feel free to leave your comments here or email me and I'll keep updating the answers in the subsequent posts.

| | | |
| --- | --- | --- |
| Vegan Buttercream Icing Recipe | | |
| Prep Time | Cook Time | Makes |
| --- | --- | --- |
| 15 Mins | 15 Mins | 3 cups stiff consistency icing |
| Author | Category | Method |
| Madhuram | Icing | Baking |
Tried and tested recipe for vegan buttercream icing!

Ingredients:
1 cup

Vegetable Shortening

1 teaspoon

Wilton's Clear Vanilla Extract

1 teaspoon

Wilton's No Color Butter Flavor (Optional)

4 cups

Confectioner's Icing Sugar

a pinch

Salt (optional)

Approx 2 tablespoons

Milk/Water (As Required)
Procedure:
In a bowl, add the shortening, vanilla and butter flavoring and 2 tablespoons of water. Cream until light and fluffy.

Add sugar one cup at a time and beat after each addition until all the ingredients have been thoroughly mixed together.

Blend an additional minute or so, until creamy. This produces 3 cups of stiff consistency icing.

For medium consistency, add 1 teaspoon of water to each cup of stiff consistency icing. For thin consistency, add 2 teaspoons of water for each cup of stiff consistency icing.
Taste:
Even though the name of the icing is Buttercream, we don't actually use butter. Instead, we use solid white shortening. That gives the pure white color (so when you decide to mix colors you can get better shades) and also the correct structure for the designs. To keep the icing at it's whitest we use the Wilton's clear Vanilla Extract and no color Butter Flavoring. The usual vanilla extra is in dark brown color and when it's added it will tint the shortening and the icing will not be in the purest white.
I saw a couple of recipes, where only butter is used or half butter and half shortening is used, but I have tried it only with shortening. As I have mentioned earlier I didn't want to experiment too much at this initial stage of learning. I read quite a lot of reviews, that some people don't like the greasy aftertaste that shortening gives and so they used butter instead. I felt that when the icing is consumed together with the cake you don't feel the greasiness but you definitely feel it when you eat the icing alone. Also, the vessels get very greasy and it's messy to do the dishes in the sink. Better use the dishwasher. The taste is really good though, just like the bakery ones. I actually was experimenting with white cake recipes. So for the 3 cakes, I baked during the course I tried 3 different recipes and felt that the icing really covers up even if the cake is not that good. Can you believe that this frosting is actually vegan?
My Notes:
You could use Butter Flavor All-Vegetable Shortening. In that case, you can omit the Wilton's Butter Flavoring. I couldn't find butter flavored shortening so I had to use the usual one and hence I added 1 teaspoon of butter flavoring. If using the extra teaspoon of butter flavoring, go slow while adding the water. Also look for trans fat-free shortening. I was not able to find it and used the regular one and each serving has 0.3gm trans fat.
Icing consistency is key while decorating a cake. But don't worry if you don't get it right because fixing it is quite easy. If the icing is very thin add some icing sugar until yo get the required stiffness. If it's too stiff add water (drop by drop) to dilute it.
Milk or water can be used while preparing the frosting but I read elsewhere that using water is better.
Icing keeps good for 2 weeks when stored in an airtight container in the refrigerator.
The Wilton cake decorating course book which was supplied to us during the class, has a lot of useful information, tips, and tricks organized in a neat manner. You can also find this on their site. The information on the website is spread all over, so I'll give some important links in the next section.

Try this recipe, click a pic and hashtag it #egglesscooking - Proudly showcase your creations on Instagram, Facebook & Twitter!

Other Information
Explore Wilton's website for a lot of information about cake decorating. It's very extensive. To help beginners I'm putting out a list of useful links here.
3 Wilton's Cake Decorating 101
5 Golda's Kitchen
(An excellent retail and on-line baking/cake decorating supplies store based in Canada. They ship overseas too.)
6 Bulk Barn (Another amazing store in Canada with tons of cake decorating supplies and some locations offer the Wilton Classes too. You can usually find this store in big malls.)
7 Baking 911(Has extensive details on decorating cakes, cookies and more, with lot of tips and tricks)
8 Michael's 40% off coupon (If you live in Canada, check this out. You can print this coupon and take it to the store and get 40% off on any one item. It's really a huge money saver when you are buying a big ticket item like a professional cake decorating tool set. I got a $200 dollar set for $100 because they had a 50% off special that week.