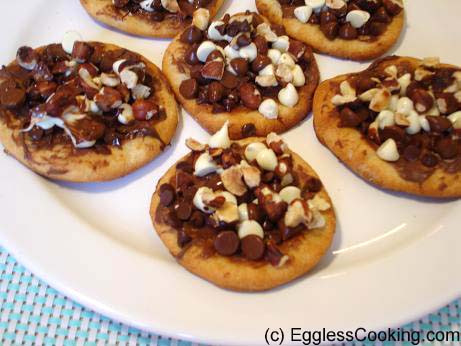 Happy Puthandu and Vishu wishes to all of you! A couple of months back I saw Giada preparing chocolate pizzas in her Food TV show, Everyday Italian.  It looked so delicious that I wanted to try it.  To make the pizza I used the store bought refrigerated pizza dough.  First I thought of cutting a big circle using a plate, then I got an idea of making it into bite sized pizzas, so I used a cookie cutter and cut out 6 small circles.  With the rest of the dough, I tried to form it into one big circle (which was a bit difficult) and baked a regular vegetable pizza.
Ingredients:
Click here for the entire list of ingredients and recipe.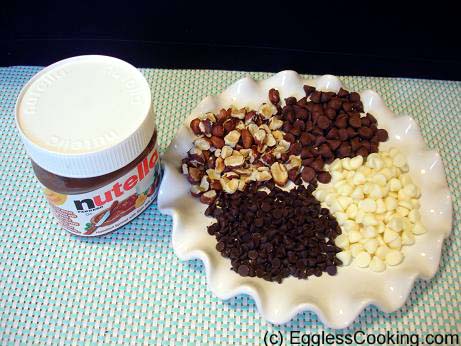 Stage 1:
Unroll the pizza dough and cut it into the desired shape.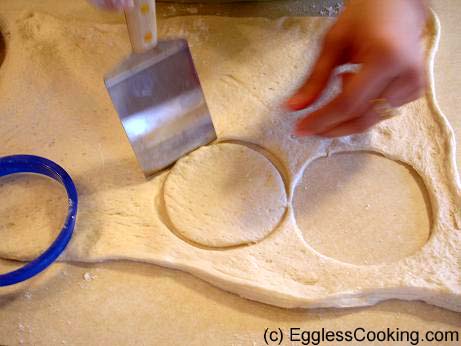 Stage 2:
Place it in a lined baking sheet, make indentations throughout the dough and brush it with melted butter.  If you are doing the mini version like mine just bake it for 6-8 minutes at 450 F or until the crust is crisp and golden brown.  If you are making a big one, follow the instructions in the original recipe.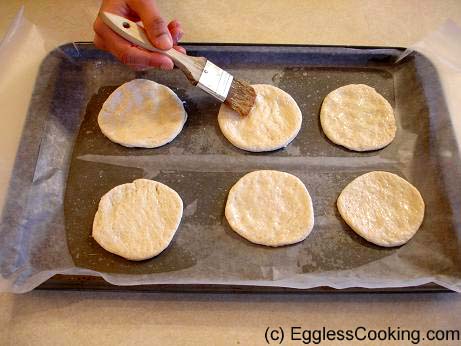 Stage 3:
Remove the sheet from the oven apply nutella immediately and sprinkle the chocolate chips and put it back in the oven just enough for the chocolate to melt, which is about 1 minute.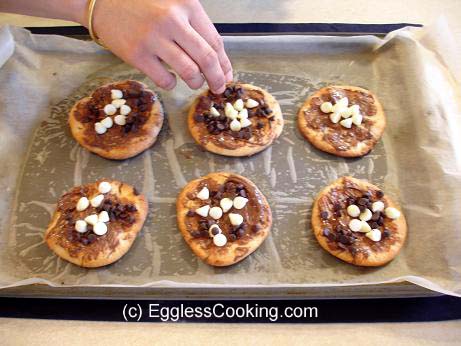 Stage 4:
Take the pizzas out and sprinkle with hazelnuts and enjoy. It's SIMPLY DELICIOUS!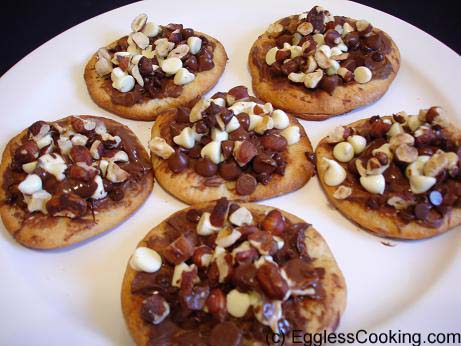 My Notes:
This is a fun food idea to do with the kids.  This is also a good idea for a "make your own pizza" party, where a pizza bar can be set up with a variety of nut butters, toppings like butterscotch chips, peanut butter chips, vanilla chips etc and different kinds of nuts, sprinkles etc so children can have fun creating their own pizzas.