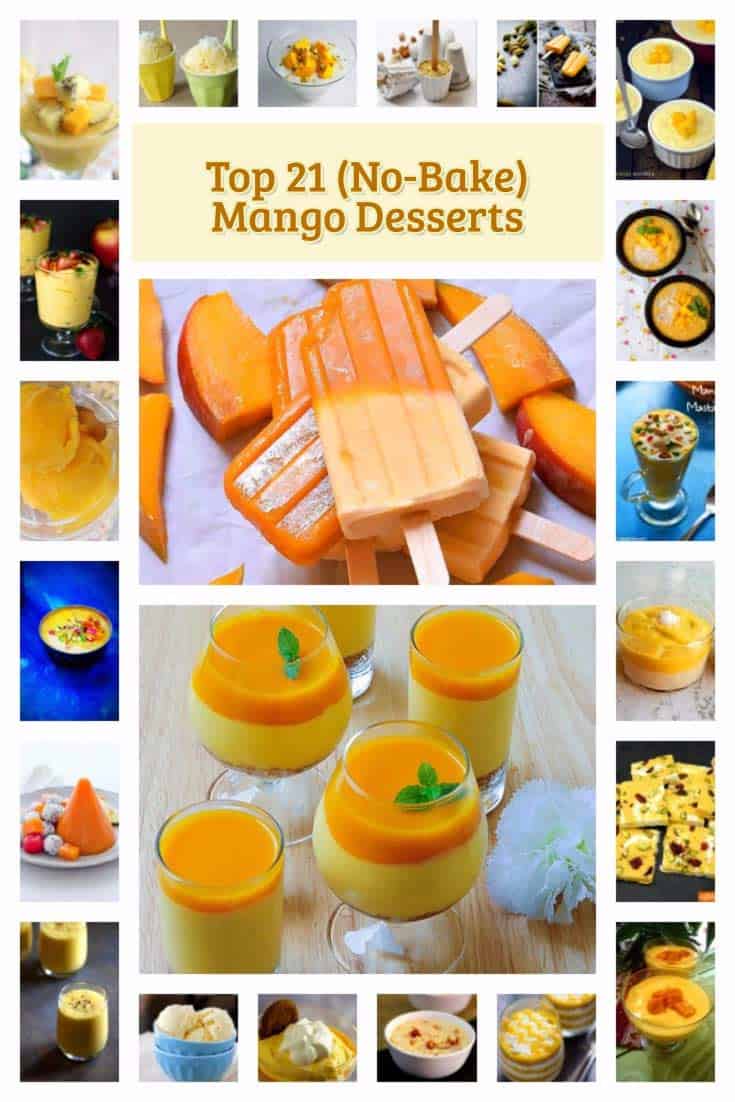 A couple of days back my husband came home with a big box of mangoes to which I had a mixed reaction. I love mangoes but what was I going to do with so many of those? Also it was not quite ripe so I had some time to figure it out.
That's when I started looking for interesting recipes using mangoes. I stumbled upon a lot of mango breads and mango cakes. But I wanted to make dishes that truly brought out the mango-ness. I decided that I'm not going to bake anything which uses a lot of flour and other ingredients which will mask the natural mango flavor. So I decided to go for "no-bake" mango desserts. Also who wants to use an oven in an already hot kitchen?
I started bookmarking recipes when I finally realized that the list was getting too long and I was sure that I will never be able to try all of it. So I down-sized the list to 21 recipes and thought that it will be a good idea to share it my dear readers too!
I was not particularly looking for vegan recipes but when I was done with the list I was happy to see that I had a couple of vegan recipes and other recipes which can be veganized quite easily. So folks there's something for everyone. I think with a list like this, I would have to grab another box of mangoes!
Some of the ice-cream, sorbet recipes in the list call for an ice cream machine. But you really don't have to buy one. Just follow the steps I have mentioned in this eggless banana ice cream recipe to make ice cream without an ice cream machine.
Now sit back, relax and enjoy a mango cocktail while you go through this list of the top 21 magnificent mango dessert recipes (listed in no particular order).