Find a collection of valentine's day recipes here. Bake some love for the special someone.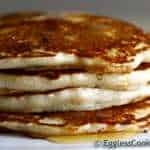 Check this instructional video for easy eggless pancakes recipe and it's the only one you will ever need. Makes light and fluffy egg free pancakes from scratch.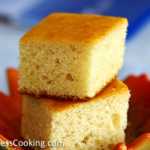 This Eggless Vanilla Cake is simple to bake and uses readily available ingredients. The taste and texture make it perfect for any occasion. This vanilla cake recipe can be baked with simple ingredients. With a particular variation that I did gave a lighter texture to the cake.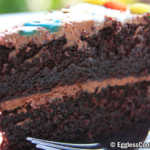 A simple eggless chocolate cake recipe with step by step illustrations to bake a moist, decadent eggless chocolate cake using tofu as an egg substitute.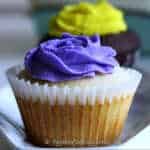 My search for the perfect eggless vanilla cupcakes has ended with this awesome recipe.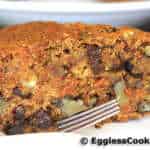 Unbelievably delicious sugar free, fat free, vegan carrot cake made with whole wheat flour.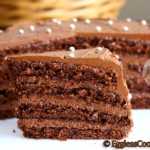 Special occasions call for a special treat and this chocolate layer cake should be it. I bet you would wonder why do we need eggs to bake a delicious and decadent cake once you try this recipe.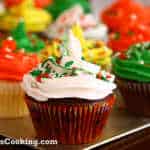 Make your special occasions even more special by baking these vegan red velvet cupcakes. Frost it with your favorite frosting and add sprinkles to suit the celebration.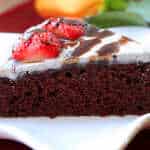 Are you looking for a very easy vegan chocolate cake? Seeing the ingredients you might wonder, "what? chocolate cake with vinegar?" Be ready to be surprised.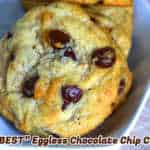 This is the BEST eggless chocolate chip cookies recipe ever. These chocolate chip cookies are crisp around the edges & chewy inside with an addictive taste!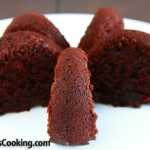 Have over-ripe bananas sitting in the counter and bored of preparing the same old banana bread once again? Then try this rich and moist vegan chocolate banana cake. The flavor of bananas is very mild that you will hardly notice it. Also a piece of this cake is a sinless indulgence because it is low in fat and 100% whole grain too.