Find a collection of valentine's day recipes here. Bake some love for the special someone.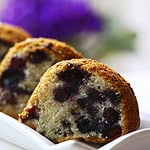 I'm very sure that this is the best eggless blueberry pound cake you will ever taste. It's light, fluffy, airy and tastes absolutely delicious.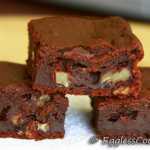 Check out this awesome recipe for almost fat free brownies!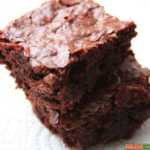 A simple recipe to make eggless chocolate brownies using an egg substitute and walnuts.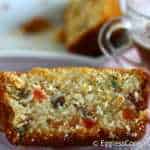 If you are of Indian origin, I think you will feel the same way I feel about tutti frutti (it's candied peel for Americans)....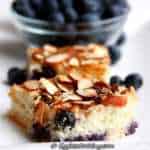 Are you looking for a coffee cake without eggs recipe? Do you have blueberries at home? Then you are in the right place. This egg free blueberry coffee cake recipe will become a sure hit in your house because of it's rich taste yet light and tender texture and amazing taste.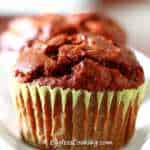 Easy to bake vegan peanut butter muffins with the goodness of quick cooking oats.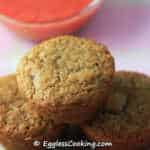 Can a cupcake made with vinegar taste so good? Yes! Sure! Try these vegan strawberry cupcakes and you will know what I mean.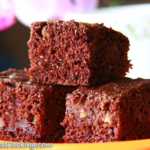 Check out this amazing vegan cocoa apple cake recipe. Its simple to bake but has a great taste!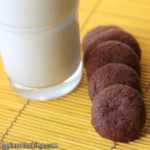 Are you wondering how to make chocolate shortbread cookies? Don't worry because this is a simple chocolate shortbread recipe that is easy to make and tastes absolutely delicious.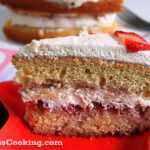 Want to impress your specail one or guests with an elegant cake? This eggless strawberry cream cake is the answer. You can't go wrong with a moist eggless sponge cake, filled with fresh strawberries and topped with homemade whipped cream.