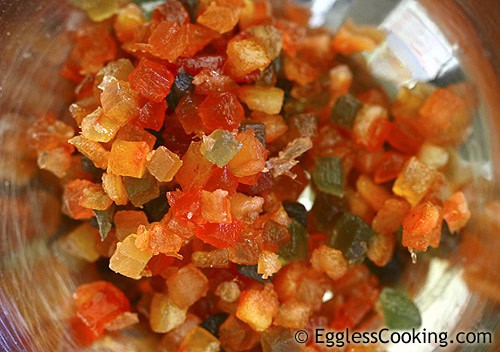 It's Friday and it's tip time. A question which I'm being asked quite often is "Why does fruit sink to bottom of cakes/muffins/breads? This does not happen just with fresh fruits, but with dried fruits, nuts and even chocolate chips at times. So why does this happen?
Since these add-in ingredients are heavier than the batter, they tend to sink to the bottom of the pastries making it soggier. How can you avoid this? The solution is quite simple. Just toss the fruit with couple tablespoons of flour (simply scoop it from the measured dry ingredients for the recipe) before folding them into the batter. This will prevent the fruit from sinking to the bottom. You can follow the same tip with dried fruits and candied fruits too. Since they tend to be sticky, toss in the flour and try separating the pieces with your fingers. For bigger fruits like whole candied cherries, even tossing it with flour wouldn't help. You will have to cut them into small pieces and then sprinkle it with some flour.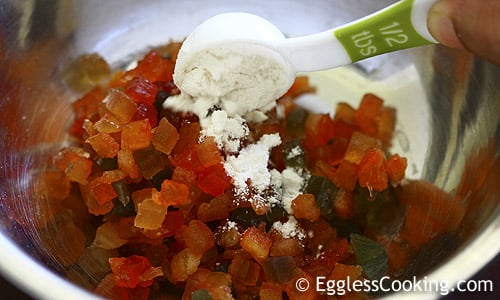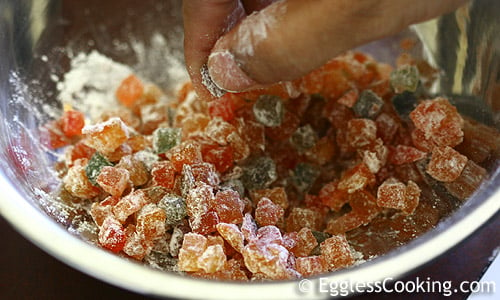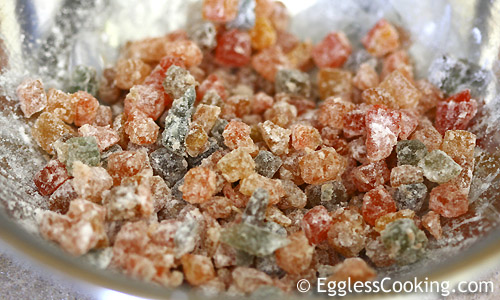 Check out recipes using Tutti Frutti or Candied Peel as one of the ingredients:
Subscribe To Eggless Cooking
Don't miss our new eggless recipe updates in your email inbox! Sign up now.