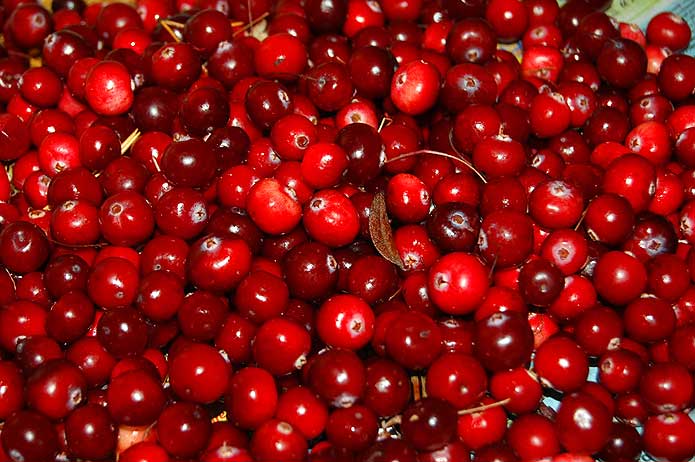 Find recipes using fresh/frozen cranberries in this page. Check out recipes using
dried cranberries
here.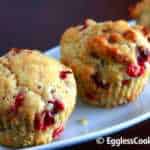 Flavorful orange and cranberry muffins studded with pieces of pecans. These muffins are vegan and low fat too but this does not affect the taste. Flax seed powder is used as an egg substitute in this recipe.
This bright orange hued bread studded with ruby red cranberries is sure to please both the eyes and taste buds of your guests this Thanksgiving.
Simple to prepare cranberry bread recipe using fresh cranberries and toasted nuts.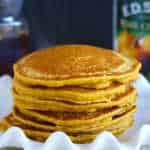 The orange hue of these vegan pumpkin pancakes will give a bright start for any gloomy day. Go ahead and use sweet potato puree if that's all you have. Mix in some (vegan) chocolate chips or cranberries to make it even more special. If you do not have whole wheat pastry flour you can use a combination of whole wheat flour and all-purpose flour.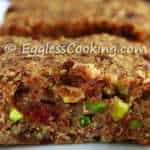 If you are looking for a healthy snack cake recipe or just a healthy snack idea, then this is the one you should be trying. Don't hesitate looking at the long ingredients list, because its all easily available and in general the recipe is very flexible. So you can substitute one for another.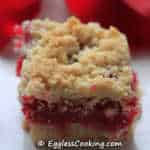 Sweet and sour cranberry bars.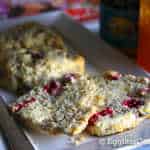 Quick and easy to bake, this vegan scone recipe can be adapted to suit your taste by substituting cranberries with your choice of berries.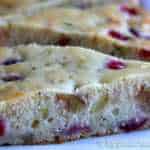 Easy to bake snack cake using fresh cranberries and zucchini. This recipe is perfect if you are baking for a small gathering, especially for a bunch of kids.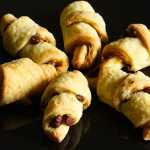 Bored of making the same old chocolate chip cookies and oatmeal cookies? Why not try these fancy rugelach cookies with 2 flavors this Christmas season to make the cookie tray even more special?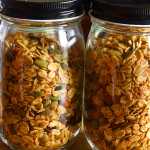 This vegan maple almond granola is very easy to make and tasty too. Perfect for gift giving, especially during the holiday season. You can't go wrong with homemade granola.