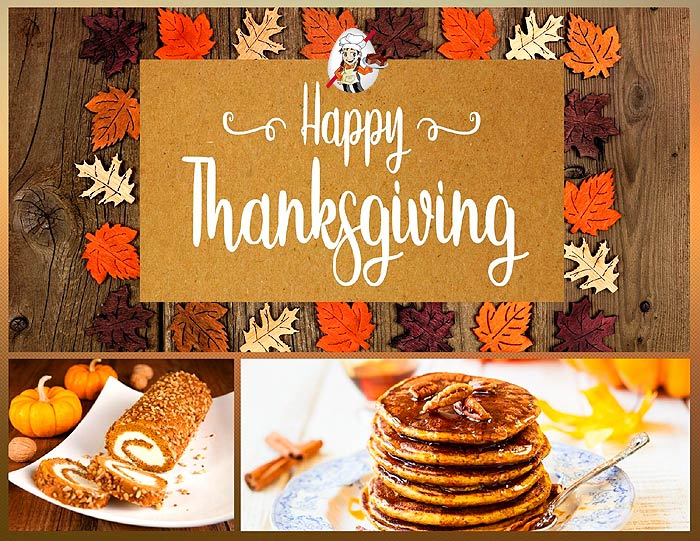 Thanksgiving is the time to be grateful for the bountiful blessings that we have been bestowed on, be with our family and friends, and create memories for a lifetime. Since this holiday is associated with food, as vegetarians and vegans, we don't have to feel left out because of our dietary choice.
We can also enjoy a large spread of delicious food with the following recipe ideas.
Happy Thanksgiving friends!
Pancakes/Waffles/Scone Recipes
Quick Breads/Muffins Recipes:
Salad/Entree Recipes
Soup Recipes
Pizza Recipes
Dessert Recipes